BRYAN ANDREW WILSON HITS BILLBOARD/MEDIABASE TOP 30 WITH "THIS TIME (IN THE CUT MIX)" AND SETS UP AN ATLANTA CHURCH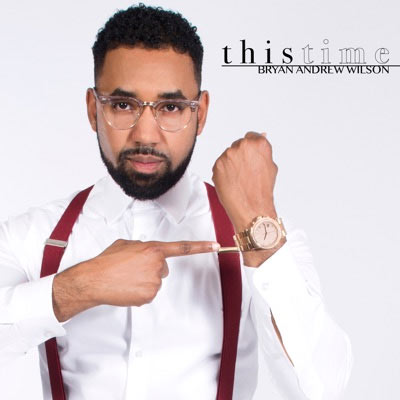 NEWS SOURCE: Carpenter PR
August 6, 2019
Singer Bryan Andrew Wilson's latest radio single, "This Time (In The Cut Mix)," rises to No. 27 on this week's Billboard Gospel Airplay chart and it also reflects his message as an Atlanta pastor.
"So many people are leaving church because of the hypocrisy of church folks," Wilson says. "People are quick to pass judgement and gossip when they don't know your story or how you came to be in the condition, they find you in. The church is supposed to be the hospital for the sick but too often we're telling the sick that they have no insurance, so go away. This song is about shaking off the naysayers and giving yourself your God-granted second chance. It's a message to love God, love life and that's a sermon anyone can embrace."
The mix was produced by GMJR who is best-known for his work on Musiq Soulchild's 2017 Grammy® Award nominated "Feel the Real" album and it was mastered by Randy Merrill (Taylor Swift, Adele, Sam Smith) at Sterling Sound in New York City. Streaming link: https://smarturl.it/BAWThisTimeInTheCut
Over the last five years, Wilson has scored other Billboard chart hits such as "Overflow" and the haunting ballad, "Turning Away." He often uses his music royalties to fund initiatives at Freedom Ministries ATL which meets Saturdays at 10 AM (2244 Panola Road, Lithonia, GA). "When people come to the church, we want them to feel comfortable and encouraged," Wilsons says. "I've gone through a lot of ups and downs in my life, but God has always sent people to help me get back on track. People come in their jeans; the service is no longer than 60-75 minutes. We don't wear them out with a bunch of theatrics. We seek to give them a good word that we can use in their everyday life, spiritual nourishment while giving God praise."
The church is also active in the community. Wilson recently supervised a back-to-school book bag drive for needy students and is already planning a holiday food drive for the Atlanta community.
###