Original Audio Adrenaline Frontman, Mark Stuart, To Release Memoir November 5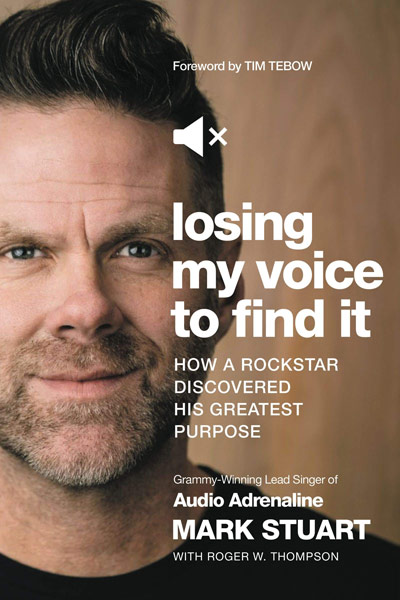 NEWS SOURCE: Jesusfreakhideout.com
October 7, 2019
Fans of legendary Christian pop rock band Audio Adrenaline will remember all too well the struggle that lead singer Mark Stuart had with his voice in the last couple years of the band's long run. After Audio A called it quits in 2007, Stuart spent most of his time ministering with The Hands and Feet Project in Haiti, finding a new purpose for his life. For the past two years, Stuart has been working on a memoir about his experiences in the band and in the time since, and he's now readying for the book's release on November 5th.
Stuart announced today, "For the last two years, Iíve been working on a book that unpacks my story. I canít wait for you to read it. My prayer is that it inspires Underdogs everywhere to remember God uses our weaknesses in the mightiest of ways."
For anyone who preorders the book, from any of the approved retailers, you can access three chapters as well as a new version of Audio Adrenaline's song, "Good Life," featuring a pair of special guests. The song originally appeared on their album Underdog twenty years ago.
"It was an honor to re-cut the song 'Good Life' with two of the most influential voices in my life and in Christian Music history, Russ Taff and Kevin Max," added Stuart. "When you preorder, you receive the first three chapters and this exclusive song."
For more info on the book, visit https://www.thomasnelson.com/p/losing-my-voice-to-find-it/?fbclid=IwAR0fD4VITToqmn08SilBbZyBqwTX7W2H-uEAOlKr1I3Oz-OBWQH4mmk0TOk
Check out the book's official trailer below:
###
For more info on Audio Adrenaline, visit the JFH Artists Database.