WHAT WE DO IN SECRET JOIN THE FACEDOWN FAMILY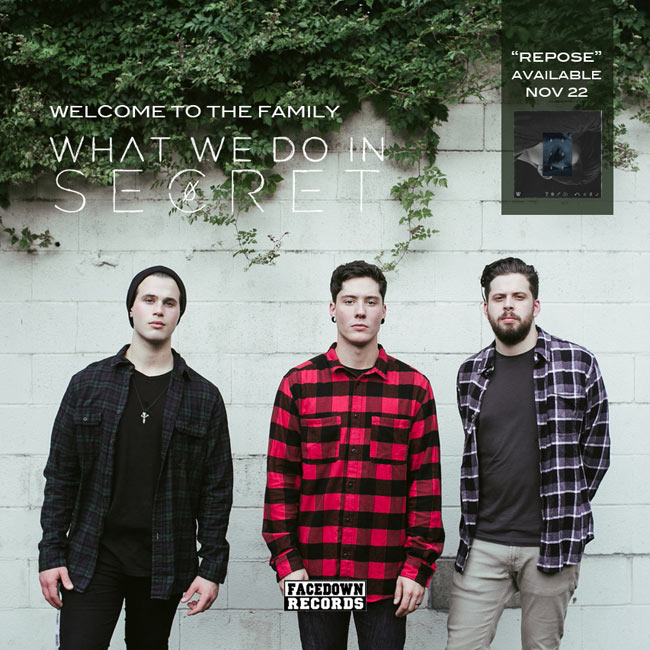 NEWS SOURCE: Facedown Records
October 9, 2019
Facedown Records is proud to welcome What We Do In Secret to the Family! Between the dichotomies of life – aggression and peace, darkness and light, love and chaos – sits a dissonant space where the truth exists, for those who have the courage to find it. Positioned right in the middle of that dissonance is What We Do In Secret, a Memphis metalcore band that has leveraged aggression to find peace, explored darkness to find light, and committed to love in a world drenched in chaos.
What We Do In Secret follows their previous EP, The Migration, with a full-length studio album, Repose, set to release November 22, via Facedown Records.
The band's debut LP is available for preorder today, and the first single "918" is streaming on all digital platforms.
Amazon
Apple Music
iTunes
Spotify


###