NASHVILLE LABEL GROUP CELEBRATES BANNER YEAR
RockFest, Burtonwood and True Breed Imprints Notch Major Milestones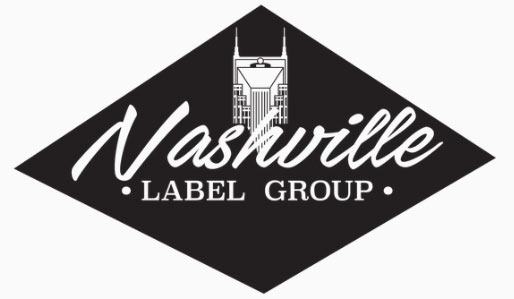 NEWS SOURCE: Turning Point PR
December 10, 2019
NASHVILLE, Tenn.—Culminating its first full year of operations, Nashville Label Group—the multi-genre, multi-imprint conglomerate founded and helmed by Seventh Day Slumber's Joseph Rojas—celebrated a number of key milestones in 2019. Leading the accolades is RockFest Records' flagship artist, Seventh Day Slumber, whose May 31 critically-acclaimed set, Closer To Chaos, garnered the biggest release week sales for the label since its formation.

Produced by Seventh Day Slumber's Jeremy Holderfield as well as Disciple's Josiah Prince, Closer To Chaos debuted on multiple Christian and mainstream sales charts while its lead single, "Alive Again," was a #1 hit on Christian rock radio. The project tackles a range of timely issues, including emotional trauma, self-worth and sobriety. Dove Award-winning Seventh Day Slumber has sold a combined total of nearly 500,000 units throughout a lauded two-decade career, landing two Billboard #1 albums, five #1 singles and 14 Top 10 hits.
Earlier this year, RockFest Records—which has quickly become one of Christian rock's leading labels—announced the signing of GRAMMY® nominated rockers Fireflight. Comprised of Dawn Michele (vocals), Wendy Drennen (bass), Glenn Drennen (guitars) and Justin Cox (guitars), Fireflight are one of the genre's most successful bands, garnering nine #1 hits since their debut in 2006. Fireflight's inaugural RockFest release is slated to bow next year.

Among other key highlights, RockFest Records celebrated the critically praised label debut from fan favorites Random Hero in August. Tension garnered the highest first week chart positions—both mainstream and Christian—in the band's history, including bowing at #21 on Billboard's Heatseekers Albums chart. Additionally, the project's title-cut and lead single spent multiple weeks in the Top 5 on Christian rock charts.
Last month Nashville Label Group's pop imprint, Burtonwood Records, saw an emotional new music video from singer/songwriter Nathan Sheridan make its world premiere on CMT Music. "Again," which was directed and produced by Joel Burris in association with ATD, is currently in rotation on CMT Music, CMT's 24-hour music video channel available in 35 million households.

Further cementing its reach in Christian music, Nashville Label Group announced the formation of hip-hop imprint True Breed Records earlier this year with the signing of acclaimed rap/hip-hop recording artist 5ive. Family Business, 5ive's label debut, was produced by the artist and SPEC (Flame, V.Rose), and chronicles the rapper's past struggles with drug addiction and his miraculous redemption. Steeped in themes of unity and love, Family Business showcases features from such names as V.Rose, SPEC, Datin, J. Carter, Drew Weeks, MH Eternal and Je'kob, as well as 5ive's 13-year-old son Kyren Cyrill, among others.

"As I reflect on 2019 for Nashville Label Group, I'm thrilled to see our artists making such an impact," says Rojas. "Whether it's The Protest offering Hope to a kid who feels lost, or someone finding the courage to rise above their circumstances like Nathan Sheridan did, our artists are connecting with people on so many levels. There's nothing more essential than for people to know they are loved by us, and—most importantly—by God. From rock to pop to hip-hop, we're seeing lives change in the process of releasing these songs and promoting these artists, and I couldn't be more grateful."

Nashville Label Group was created in 2018 by Joseph Rojas, Seventh Day Slumber founder and frontman and creator of the popular City RockFest and Summer RockFest Tours. Flagship label RockFest Records is home to Billboard hitmakers Fireflight, Seventh Day Slumber, Random Hero, The Protest and Zahna, as well as The Persuaded and Amongst the Giants. Burtonwoods Records' lineup features Nathan Sheridan, Brooke Robertson, After Grace and Fireflight's Dawn Michele, while True Breed Records is comprised of 5ive, Blake Whitley, Bryann Trejo, Monica Hill Trejo and Antwoine Hill. The labels are distributed by New Day Christian Distributors, with digital distribution by Capitol Christian Music Group.

For further information:
rockfestrecords.com
burtonwoodrecords.com
truebreedrecords.com
turningpointpr.com

###
For more info on many of these artists, visit the JFH Artists Database.