WINONA AVENUE RELEASES NEW SINGLE, "FUTURE ME"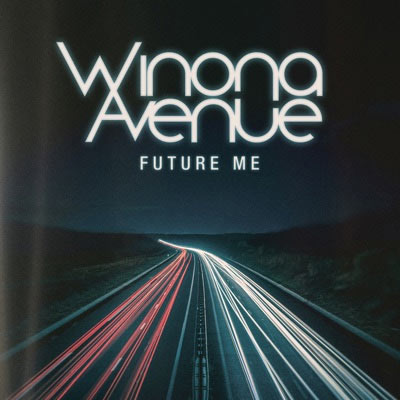 NEWS SOURCE: Winona Avenue
January 19, 2020
INDIANAPOLIS, IN, January 17 – Winona Avenue has released its new single titled "Future Me." The single is available to buy and stream across all major digital platforms and can be listened to at http://smarturl.it/WAFM. In addition to the digital single, Winona Avenue has released a skateboarding-themed music video for Future Me. The music video features a young skateboarding prodigy that dreams of becoming a professional skateboarder until an injury alters his master plan, later in life to realize that everything worked out to his satisfaction while he reminisces on his skateboarding past with his family. The music video can be watched at http://smarturl.it/WAFM/vevo.
ABOUT FUTURE ME
Future Me is the fifth song to be digitally released from Winona Avenue's self-titled debut album. Daniel Deputy, frontman for Winona Avenue, explains that "Future Me is about how you wish you would have previously known how everything would end up working out and about questioning why you thought you knew everything in the first place. It is a song about humility, patience, and triumph."
ABOUT WINONA AVENUE
Winona Avenue first introduced themselves at the beginning of 2019 as a mix of alternative rock and synth pop. From Indianapolis, Indiana, Winona Avenue is a two-piece band featuring brothers Daniel Deputy and David Deputy. Inspired by 2000's pop punk and 2010's pop rock, frontman Daniel Deputy writes anthemic melodies along with purposeful lyrics. In 2019, Winona Avenue released the physical version of their self-titled debut album, produced by Daniel Deputy and mixed by Isaac Moreno. The album was written with a common theme of inspiration, optimism, life, and hope. "I choose to write lyrics that are important to me and that can relate to the listener," says Daniel. "If I didn't write lyrics that can make a positive difference in the listener's life, then I'd feel as if I was doing a disservice to the listener. I believe in building others up instead of tearing others down, and music is a tool that can serve this purpose."
For more information, visit http://winonaavenue.com
Website | Facebook | Twitter | Instagram | YouTube | Vevo | Spotify | Apple
###