Vineyard Kids To Release New Album, "We Shine," April 24
Group releases lyric video for new single, "We Shine"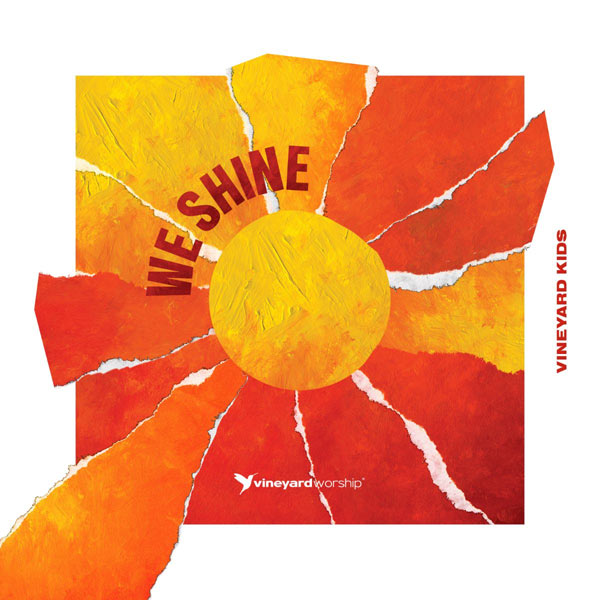 NEWS SOURCE: Vineyard Worship
April 7, 2020
Vineyard Worship is excited to announce the release of their brand new project, Vineyard Kids - We Shine. From the label and church movement who brought you the renowned kids classic 'Great Big God' comes a fresh sound for a new generation. This children's worship album reflects their heart as Vineyard Worship: "that we have always tried to place equal value on our kids as well as our adult worship. Our heart beats for enabling the people of God, regardless of age and background, to worship and join together in doing so."
From energetic beats to chilled and heartfelt songs, We Shine communicates the Gospel and its world changing power to children of all ages. Its message will inspire the generation emerging in this time to know their identity and the depth of relationship God has created them to share. "As a parent of two primary school age kids, this project has been close to my heart from its inception. Teaching our kids about Jesus and how to worship him intimately is increasingly a challenge in a world overwhelmed by so much digital noise, and yet I'm so excited about this new record," says Jimmy Cooke, Director of Production & Publishing at Vineyard Worship UK & Ireland.
The songwriting skills honed over years in Vineyard combined with the production talent of Louis Read (formerly of LZ7), resulted in an album that promises to be on repeat in every family household and children's church group around the country. Jimmy continues, "this album has been so much fun to make and we are indebted to producer and friend Louis Read for helping us carve out an exciting new sound and vibe for Vineyard Kids! We love it and we think your kids will too!"
We Shine showcases the vocal talents of Dana Masters, Tré Sheppard, Kat Regester, Jodie & Joff Alexander-Frye and David Plumb. It is also full of gold on the songwriting side, with many skilled contributors including Dave Miller (Twelve:One, Trent Vineyard), Tré Sheppard (One Hundred Hours, Causeway Coast Vineyard) and a range of writers from local churches around the Vineyard movement. Some of the album's key tracks include 'Pray,' literally teaching the rhythms of prayer to children, 'To The Edge,' a song written for children dealing with grief and the loss of a loved one, and the opening track 'You Are Good Good Good God', carrying tons of energy and drawing kids to join in from the first note.
We Shine comes out on Friday 24th April 2020 both digitally and physically.
###