Original NEEDTOBREATHE Member Bo Rinehart Exits Band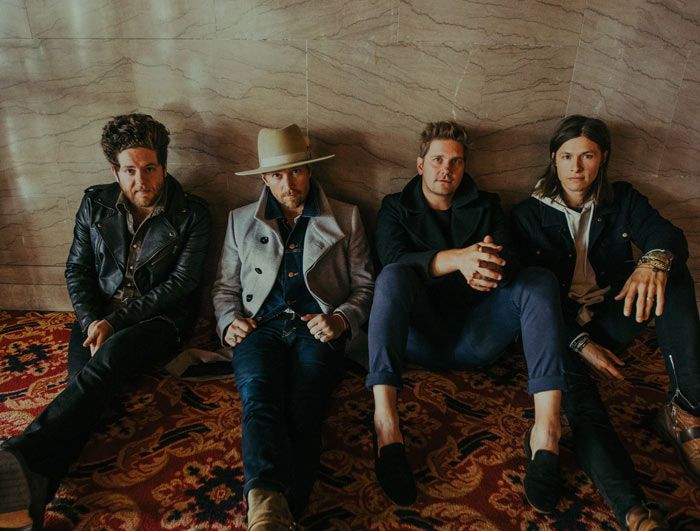 NEWS SOURCE: NEEDTOBREATHE / JFH
April 21, 2020
Today, southern pop rock band NEEDTOBREATHE announced that founding member, and brother to lead singer Bear Rinehart, guitarist Bo Rinehart has decided to step down from the band. Check out the NEEDTOBREATHE's official announcement below:


"A message from NEEDTOBREATHE:
The last few weeks have been an incredibly tough time on the world. From tornados in the town we live in, to the current pandemic that is affecting everyone in so many ways, it pains us to have to come to you with disappointing news.
Our brother Bo has decided to step away from NEEDTOBREATHE. Bo's visual and musical artistry has always stood out for being brave, accomplished, and well respected by anyone who has been fortunate enough to experience it. We care deeply about Bo. His active involvement in this band doesn't change that. His vision and heart have played a major role in every aspect of who NEEDTOBREATHE is and his impact will be felt for the life of the band.
We thought long and hard about whether or not we would continue as a band. It was hard to envision what a road ahead might look like without Bo, and we know that it will inevitably feel different. That said, it is clear to us now that the journey of each member…past, present and future…has been marked by something greater - something beyond us as people.
Our band has been through so many seasons together and each of us (and our families) have had to sacrifice a great deal to pursue this dream. But we have continued to make music because as a band, we acknowledge that we are just one piece of NEEDTOBREATHE; that through y'all and the grace of God, NEEDTOBREATHE has become much more. We have been given the gift of fans who not only listen to the music but allow the music and shows to be a part of their lives - in birth, in death, in love, in loss, in pain, and in joy. This band has based its entire existence endeavoring to inspire people to contemplate and care about the things that matter most. We look forward to singing for y'all for years to come.
While we wanted to make sure we shared the immediate news with our friends, family, and fans, we are honoring Bo's personal wishes to share his vision for his future plans on his own timeline and in his own words. When Bo is ready, we will be here to support him and trust that you will too.
We are so excited for our next chapter as a band, and we can't wait to show you what we've been working on. We hope that you'll stick with us, and we hope that you'll stick with Bo as he writes his next chapter.
We love y'all a lot, and as always, thanks for joining us on this wild and crazy ride.
Bear, Seth and Josh"
###
For more info on NEEDTOBREATHE, visit the JFH Artists Database.