THE GRANDFATHER OF HAWAII CHH COLLABORATES WITH JARRY MANNA, DJ MYKAEL V, Caleb Tucker, & 717na ON NEW SINGLE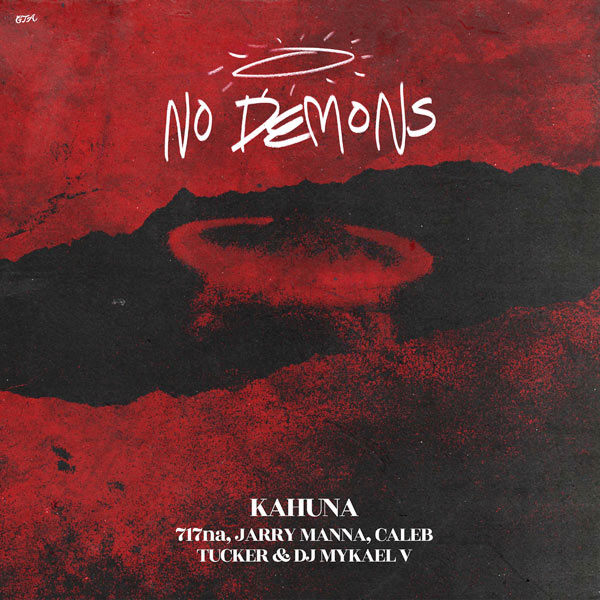 NEWS SOURCE: FiveTwenty Collective
May 29, 2020
Honolulu, HI - Christian Hip Hop artist Kahuna is dropping his newest single, "No Demons" on May 29, 2020. The song finds the Hawaiian emcee teaming up with both CHH mainstays along with some up and comers to create a truly unique track.
Joining Kahuna is Indie Tribe's own Lotus Waver, Jarry Manna along with God Always' DJ Mykael V. In addition, independent artists Caleb Tucker and 717na provide the finishing touches on a song that is meant to bring a resounding message, especially during unprecedented times.
As Kahuna explains, "No Demons' is super special! Not only was I able to work with a lot of talented artists who I rock with, but the meaning of the song is so important...especially in these hard times!"
"The song is all about living in the freedom, power, and victory we have in Christ. Because we have that freedom, 'No Demons' (the world, flesh, sin, death, etc.) can ever stand a chance!"
"No Demons" hits digital outlets beginning on May 29, 2020.
Make sure to support the track and Kahuna via his social media:
Instagram | Facebook | Twitter | Soundcloud | Spotify

Song Details:
Title: No Demons
Artist: Kahuna
Release Date: May 29, 2020
Features: 717na, Jarry Manna, Caleb Tucker, DJ Mykael V
Production: Wontel
Engineering: Kahuna, FlexProphet
Artwork: Gimmethataux
About Kahuna
KAHUNA is a Hip Hop Artist from Honolulu Hawaii! He has been rapping for over 14 years and is the Grandfather of Hawaii CHH. He has always been passionate about repping where he's from, telling his story, and sharing his faith in his music. Over the years he has been able to work with incredible artists and continues to build and grow. Follow him on all social media to support and keep up with new music!
###