New Single By Life.Church Worship, "Heaven's All Around," Now Available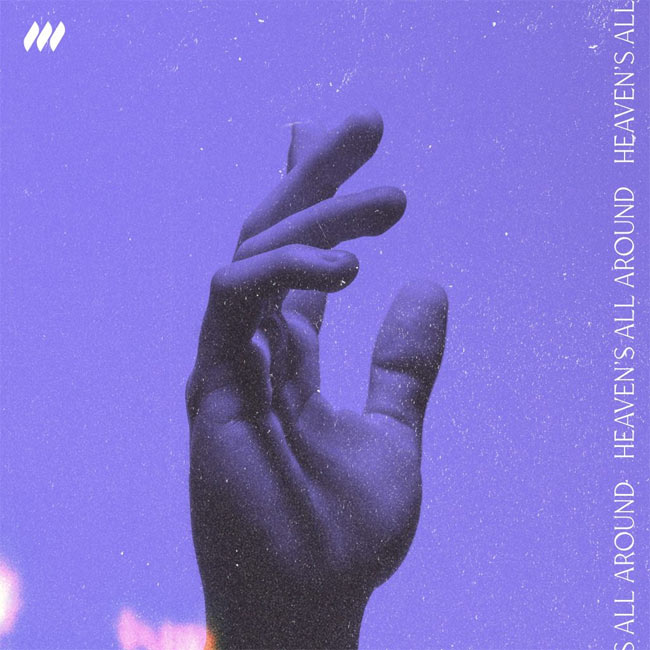 NEWS SOURCE: DREAM Records
June 19, 2020
Los Angeles, CA (June 19, 2020)—"Heaven's All Around," the new track from Life.Church Worship, releases today. The single is now available at all digital retail outlets as a multitrack featuring the live version and as an eMix bundle including the live version and lyric video. The Oklahoma-based group says the song has become an anthem of hope for their church during the last several months, and they're excited to share it with the global church.
"We wrote this song as an expectant, bold invitation for God to come do what He wants to do in our lives, in our church, and in the global church. Our hope is that no matter what someone is facing, this song will give them confidence that God is near and ready to move in their life," said Cassidy Estevez of Life.Church Worship.
"Heaven's All Around" was produced by Life.Church's JT Murrell with Cameron Mitchell co-producing and Dameon Aranda on vocal production. The track and the recently released "I Won't Move" are part of an upcoming EP titled Jesus Is Near releasing this August.
Give "Heaven's All Around" a listen below:
Connect with Life.Church Worship:
Website | Facebook | Instagram | YouTube
ABOUT LIFE.CHURCH WORSHIP:
Life.Church Worship is a collective of worship pastors from Life.Church, a multi-site church meeting at 34 physical locations in 10 states and globally at Church Online. As an extension of the church's mission to lead people to become fully devoted followers of Christ, Life.Church Worship is passionate about creating music that inspires listeners to pursue a relationship with Jesus. Following the release of the Death of Death EP and the God So Good live album in 2019, the group will release its new EP, "Jesus Is Near," in August 2020. To learn more about Life.Church Worship, visit life.church/worship.
ABOUT DREAM WORSHIP:
DREAM provides artists with a genuine approach to how real artist development should be done. By allowing for a partnership as a business model, DREAM artists empower themselves to develop and carry out a real vision for their lives as they affect other people's lives with their music and message. Incorporating social media, press, radio and touring, DREAM is helping its artists grow together as a family. DREAM was founded in 2008 and has grown into multiple labels and a publishing company.