The Gray Havens to Perform on Inaugural Feed the Children Presents YouTube special to Raise Money for Families Affected by COVID-19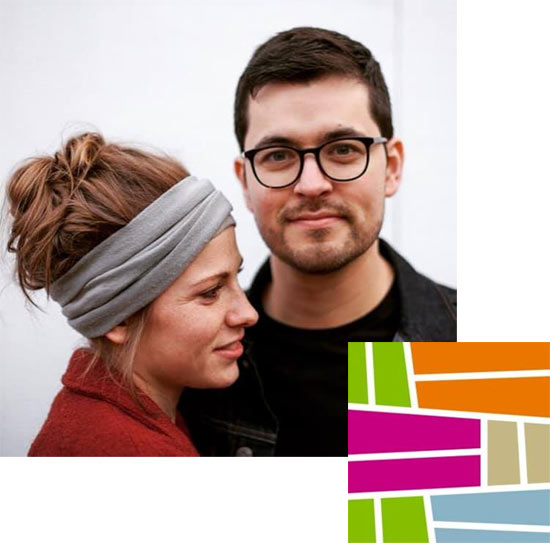 NEWS SOURCE: Feed The Children
June 19, 2020
The Gray Havens, a Nashville art-pop duo who debuted on the music scene in 2013, will star in Feed the Children's inaugural video for its YouTube series Feed the Children Presents. The musical artists are partnering with the international nonprofit to raise money for families suffering from unemployment and food insecurity as a result of the COVID-19 pandemic. The Gray Havens will perform two popular songs from their most recent albums - "She Waits" and "Fire and Stone".
In addition to the acoustic session, viewers will learn about Feed the Children's work and how they can give back to families during this unsettling time. Every dollar given goes seven times as far to provide food, hope, dignity and comfort.
When:
Premieres Saturday, June 20, 5 p.m. PT/ 7 p.m. CT/ 8 p.m. ET
Where:
Feed the Children - YouTube channel
Why:
A recent Brookings study found that food insecurity in households with children under 18 has increased by about 130 percent from 2018 to today. While millions are still waiting to receive pending unemployment and stimulus checks, many are left to wonder how they will get their next meal. Americans who have never needed help before are now finding themselves in an unfamiliar reality. That's why The Gray Havens and Feed the Children have joined forces to make sure our most hungry neighbors are fed.
Engage:
Watch an exclusive performance of The Gray Haven's most popular songs from their most recent albums
Viewers will get details on how to get involved in the fight against childhood hunger during the COVID-19 pandemic
About The Gray Havens
The Gray Havens centers around husband/wife Dave and Licia Radford. Since their beginning in 2013, their projects have been hailed as "an imaginative treatment of faith...[having] a visionary quality that's both playful and enraptured." They have a knack for creating a listening experience similar to paging through your favorite book, with richly textured compositions and multilayered lyrics. The duo has gained a large following of listeners around the world and have
become a favorite on college campuses throughout the U.S.
About Feed the Children
At Feed the Children, we feed hungry kids. We envision a world where no child goes to bed hungry. In the U.S. and internationally, we are dedicated to helping families and communities achieve stable lives and to reducing the need for help tomorrow, while providing food and resources to help them today. We distribute product donations from corporate donors to local community partners, we provide support for teachers and students, and we mobilize resources quickly to aid recovery efforts when natural disasters strike. Internationally, we manage child-focused community development programs in 10 countries. We welcome partnerships because we know our work would not be possible without collaborative relationships. Visit
feedthechildren.org
for more information.
###
For more info on The Gray Havens, visit the JFH Indie Artists Database.