Artists Comment on the Passing of Charlie Daniels, Age 83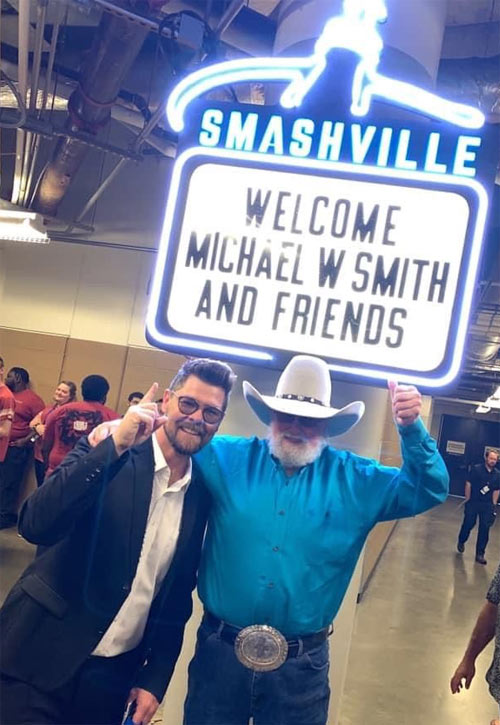 Jason Crabb with Charlie Daniels

NEWS SOURCE: Wortman Works / Conduit Media
July 6, 2020
"This one hits me hard. Charlie Daniels was an inspiration to me as long as I can remember. As a kid, I listened to Charlie Daniels when I was learning guitar. Growing up as a young boy in Beaver Dam Kentucky, I could've never dreamed that I would ever share the stage with this man, let alone get to know him. He was an amazing entertainer, but more than that, he was a gentle man with a kind spirit and if you spent any time around him at all, you knew he loved Jesus, his country, and his family. We're gonna miss you, Charlie Daniels."
--JASON CRABB
"There are a few of us out here who are not scared to speak their mind and let folks know where they stand, especially on the love and respect for our country music and our country. With Charlie Daniels passing today, there is now one less. Always loved his passion for our USA and his willingness to speak up for it. God Blessed America with Charlie Daniels. Over the years, we worked together a lot and I sure was proud to call him a friend. He will be missed."
--NEAL MCCOY
"He loved his God, he loved his family and he loved his country. And we all loved him!!! He lived it and breathed it every day. What a great American!"
--Brenda Lee
"Daniels showed the rest of us what it means to be a great human being. He found redemption, then lived a life devoted to serving God, his family, and fellow countrymen. He was much more than his music. He was kind and strong and had a powerful soul that will be sorely missed here on earth, but no doubt has received eternal glory in Heaven. We will always love and miss him forever. God bless you, Mr. Charlie."
--John Rich
"Charlie Daniels was a giant among men! An unbelievably talented musician, an American icon in every sense of the word. I will forever remember the Opry performance when the SteelDrivers shared the stage with him and played a few songs together. He leaves an enduring legacy and will be greatly missed. The angels just gained one heck of a fiddler today!"
--Tammy King, The Steeldrivers
###