APOLLO LTD REVEALS UNIFYING, UPLIFTING VIDEO "YOU" AS SINGLE BECOMES TOP 25 BILLBOARD HIT
American Songwriter Premieres Video

"You" Marks First Single From Full-Length Debut Album Set To Release This Fall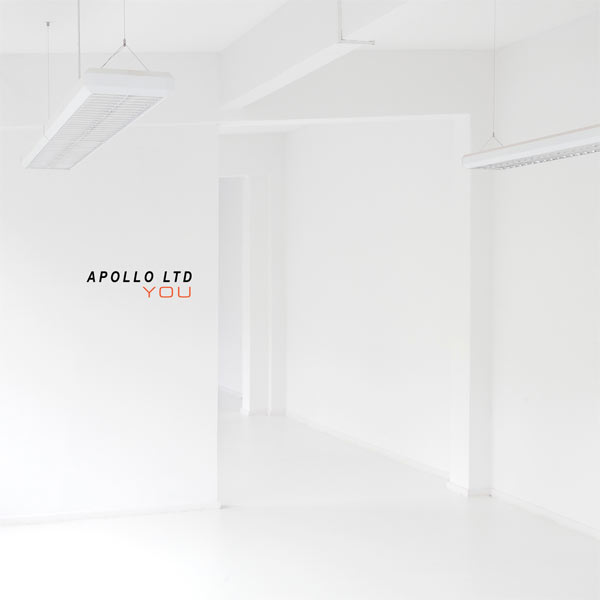 NEWS SOURCE: Hoganson Media
July 10, 2020
Residence/Centricity Music's cinematic, alt-pop duo Apollo LTD releases today (July 10) an inspiring and unifying new video for its Top 25 and climbing Hot AC / CHR Billboard hit "You." The song is the first single from the duo's upcoming, full-length debut album slated to release this fall.
Jordan Phillips and Adam Stark, two longtime friends who make up Apollo LTD, share the common goal to write honest songs that unite, turning the challenges that all humans face into reasons to band together. That goal is especially embodied in the song "You." Released in this season of race relations protests and quarantine, when togetherness is difficult, the song is about reaffirming that humans have inherent value regardless of circumstances.
"We all share the same needs and desires," perceives Phillips. "It doesn't matter where we were born nor the color of our skin, our lives have meaning and value. And as we experience this second wave of COVID-19, people are worried about getting sick and dying. A lot of us were struggling before all this, and 2020 hasn't helped our situations."
"AA 12 Step and similar programs show how other peoples' stories help you with your own stories," adds Stark. "While in community, you are not alone in your struggles. There is hope in shared experiences."

With this in mind, the duo's "You" video, premiered this week by American Songwriter, intersperses the stories of four, racially diverse individuals sharing their honest struggles and hopes, lending weight to the uplifting message of the song delivered by Apollo LTD amidst a backdrop of piano, ethereal strings and a stomping drumbeat.
Whether dealing with thoughts of suicide, depression, insecurity, addiction, mental health, etc., "You" encourages listeners to not give up. "With 'You,' we're saying, 'You have value," says Stark. "The world needs the best version of you. It doesn't need you to be a version of somebody else."
Every story, every scar
You are loved the way you are
There's nothing you need to prove
Cause heaven knows your name
There's a reason you were made
Fearfully and wonderfully you
("You" Chorus)
Available now at digital retailers and streaming outlets globally from the link https://apolloltd.lnk.to/you, "You" follows the duo's widely acclaimed Out of Body EP that sparked hits like "Gold," "On The Way Up," "Heaven," "Tired of LA" and "One In A Million." These songs have been heard on outlets like Grey's Anatomy, Station 19 and shows featured on ESPN, FOX Sports, Comedy Central, NBC and ABC while gathering over 10 million streams and sparking three top 25 Christian radio singles.
When not in quarantine, Apollo LTD shares an explosive energy live on stage featuring Phillips' elastic vocal instrument equipped with a strong falsetto and Stark's playing that has been honed as a session instrumentalist and years of touring as a lead guitarist. Along with their own headline events, the duo has shared stages with Panic at the Disco, DNCE, All-American Rejects, Kesha, Amanda Lindsay Cook and more.
For all the latest Apollo LTD tour, music, news and more information, go to https://weareapolloltd.com/, Facebook, Instagram, Twitter, YouTube, Spotify, Apple Music, Amazon Music and Pandora.
About Apollo LTD:
Named after the NASA program that sent the first human beings to the Moon, Apollo LTD has become an escalating highlight reel since their formation in 2015, with its songs reaching tens-of-millions on television, radio and streaming outlets nationally and internationally. Making cinematic, alt-pop music with a message that reaches skyward and rooted in a mix of organic instruments, electronic soundscapes, anthemic hooks and shimmering production, Apollo LTD have an "expert grasp of the pop genre," says The Atlantic Magazine as Artist Direct agrees they are "a band that builds melodic hooks, powerful pop tunes and lyrics that play with expectation." Consequence of Sound says, "Each melody could be a hook in its own right...radio friendly single with bite." Making waves with its Out of Body EP (2018) and cracking the Top 40 with radio singles like "Gold" and "On The Way Up," Apollo LTD is poised for success with new music in 2020.
About Residence/Centricity Music:
Residence/Centricity Music is an independent Christian music company based in Franklin, Tenn. Founded in 2005 with a commitment to artist development and stylistic diversity, its artist roster includes Andrew Peterson, Apollo LTD, Caitie Hurst, Chris Renzema, Coby James, Jason Gray, Jonny Diaz, Jordan Feliz, Lauren Daigle, Neon Feather, North Point Worship, PEABOD and Unspoken. Providing label and publishing services, Centricity is a family-owned organization, and they like it that way. The committed work of its staff and artists has yielded successes such as Grammy Awards, Billboard Awards, Dove Awards, K-Love Fan Awards, and multiple Gold and Platinum Albums and Singles. For more information on Centricity Music, visit www.centricitymusic.com.
###
For more info on Apollo LTD, visit the JFH Artists Database.