Branan Murphy Releases New Single, "Good."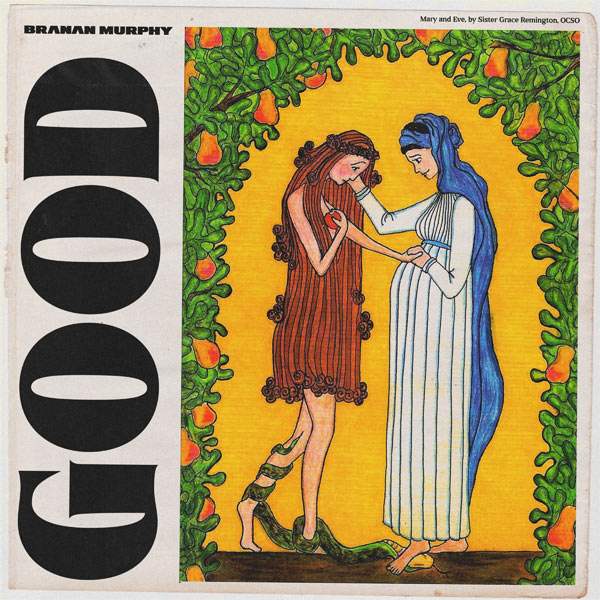 NEWS SOURCE: DREAM Records
July 17, 2020
Los Angeles, CA (July, 2020) -- Today, DREAM Records and Paravel Records our proud to announce the next release from Branan Murphy titled "Good" now available on all digital platforms. Produced by Eric Ramey (Tauren Wells, Hollyn, Danny Gokey) and Justin Amundrud (Elevation Worship, Elizabeth Grace, Jason Gray), "Good" takes inspiration from Genesis 50:20, Murphy's "everything meant for evil you turn to good" is a reminder that God is in control even during the darkest of times. Branan shares his thoughts on the making of "Good."
"It's crazy how a song comes to you and then it just has a life of its own. I have a good friend who I didn't know until last year was abused as a child. And it really hurt me when I found out, so I wrote the song with her in mind. And then I started thinking about my own life, how hard the last year or so has been for me and I'm like, this song is for me too. And then COVID hit and changed the whole world. And then all the racial injustice we see. There's so many people hurting for so many different reasons. And there's so many voices right now, talking about all of it. But even with all the voices, it's hard to find what's true, it's hard to find hope. That's what's amazing about God. He speaks in ways no one else can. He has never broken a promise. And he promises that for anyone who belongs to him, evil will never have the last word. That's what this song is about. God gets the last word. No matter what it looks like right now, God is taking the evil things, the painful things, in the world and in your life and flipping them upside down to do something so good in us, and we can be sure of that." - Branan Murphy
Branan Murphy's last release "I Will Wait" was a strong debut on DREAM / Paravel with his single peaking at #11 on the Billboard Christian Hot AC / CHR chart with over 2.5 Million new consumers listening to the track.
Check out his track "Good":
Connect with Branan Murphy:
Web | Facebook | Twitter | YouTube | Instagram



ABOUT BRANAN MURPHY:
In 2018, Branan Murphy burst onto the scene with the catchy, brutally transparent pop gem, "All The Wrong Things" which featured Stellar Award winning vocalist Koryn Hawthorne. The song shot up the charts peaking at #2 on the Billboard Christian Hot AC/CHR establishing Branan as one to watch. Two other top 5 singles followed, culminating in his notable debut LP "Who Am I" which delivered his highest streaming single to date, the catchy pop single "Coming Home". Murphy's unparalleled vocal talent and penchant for auto-biographical lyrical content has helped him build a legion of devoted fans and placed him firmly on the cusp of wider acclaim.
ABOUT PARAVEL RECORDS:
Paravel Records was created to amplify and support the artist's unique vision and true creative voice. We strive to serve each project driven by each artist's needs and audience they serve. Through multi-faceted promotional and marketing efforts, our goal is to engage the audience, inspire the listener and influence the overall culture through compelling, thought-provoking content.
ABOUT DREAM RECORDS:
DREAM provides artists with a genuine approach to how real artist development should be done. By allowing for a partnership as a business model, DREAM artists empower themselves to develop and carry out a real vision for their lives as they affect other people's lives with their music and message. Incorporating social media, press, radio and touring, DREAM is helping its artists grow together as a family. DREAM was founded in 2008 and has grown to 17 different divisions comprised of multiple labels, merchandise, apparel, mobile, publishing and film.
###
For more info on Branan Murphy, visit the JFH Artists Database.