O'cean Hill Offers Faith and Island Flavors with New Single, "Cool Cool Love"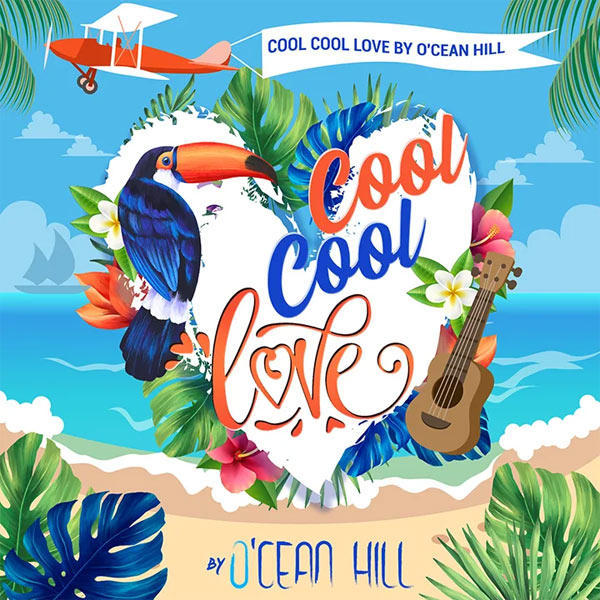 NEWS SOURCE: Nashville PR
September 18, 2020
Friday, September 18, 2020 — O'cean Hill has released "Cool Cool Love," offering Christian Music fans a fun and refreshing late-summer single filled with faith and island flavors. The Miami-based artist produced the single, which was mixed by GRAMMY Award-winner Sean Moffitt (TobyMac, Lauren Daigle) and mastered by GRAMMY Award-winner Joe LaPorta (Lizzo, Carrie Underwood). "Cool Cool Love" is available now wherever digital music is sold.
"I wanted to create a song that helps people escape to a fun and happy place in their mind," says O'cean. "It's so important during these times that we feed our mind and spirit with positive and uplifting images so we can feel safe and secure again."
Earlier this year, O'cean released his debut Christian music single, "Now Is The Time," and launched The Wonderground Podcast, featuring interviews with Christian creatives about their work, faith, and how they intersect. The podcast offers new episodes every Wednesday, with recent guests that include Bishop Toris T. Young, Ryan O' Quinn, Denise Armstrong, Ayrn Thompson and Dwight Fuller.
Raised in Puerto Rico and the Bronx — down the street from future entertainment icon Jennifer Lopez — O'cean was writing, producing and arranging his own music by the time he reached his teens. While most artists get their start in small bars, coffee houses, or clubs, O'cean's first professional gig was as the opening act for New Kids On The Block at the Lynn Memorial Auditorium outside Boston. Before long, he was opening for major acts such as The Commodores, Will To Power, and Brenda K. Starr. He also hosted and produced the MTV International series, Da'Klick, where he interviewed the top Latin artists.
O'cean is currently in the studio working on his upcoming Christian album debut, a Christmas single, and more. He is featured on PLAY MPE's new Messages of Hope, Volumes 2 & 3, alongside artists like Kirk Franklin, Koryn Hawthorne, Sidewalk Prophets, Travis Greene and many more. And at the height of the COVID-19 pandemic, he was a featured artist on Christian Media Spotlight's Night of Hope television special, offering encouragement to viewers everywhere.
For more information, visit www.oceanhillmusic.com.
###