Open Heaven Releases New Track "Focused On You"
New Album Triumph Releasing November 6th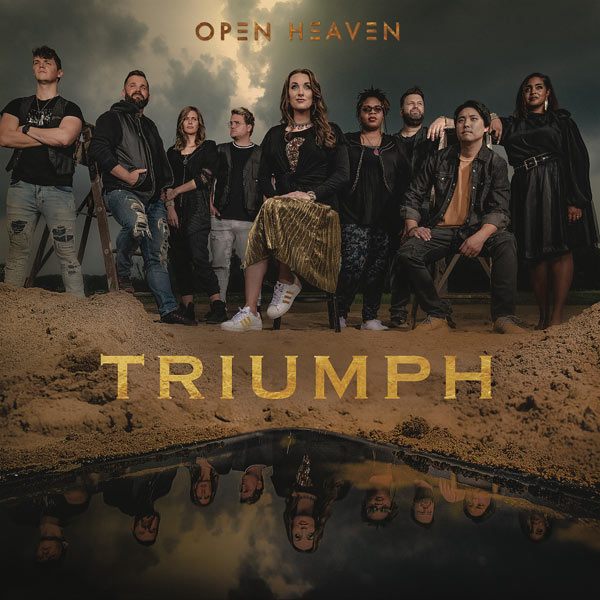 NEWS SOURCE: DREAM Records
October 16, 2020
Los Angeles, CA (October, 2020) — Open Heaven is pleased to announce the release of their new single "Focused On You", the debut track's release from their upcoming full length album Triumph, due out November 6th, 2020. The team from Ohio teamed up with Scotty Mearig (New Hope Oahu) and Grant Cavaness to produced the album in their studio. Written Amy Freudiger, Jeremiah Williams, Elizabeth Curtis and Scotty Mearig, "Focused On You" is an energetic and hopeful song that keeps the focus on Jesus. Pastor Amy Freudiiger shares more about the project:
"We felt the need to share a very different type of message through this project, for the very different kind of year we have all lived through. On our darkest day, the light of the cross shines all the brighter. And it's important to keep our eyes on eternity." She went on to say, "We felt God reminding us of the hope and victory He has given to us. It's what we cling to in times of trouble."

Connect with Open Heaven

Website | Facebook | Twitter | Instagram | YouTube


ABOUT OPEN HEAVEN:
Open Heaven is a Contemporary Christian group based out of Faith Life Church in Columbus, Ohio, under the leadership of Pastors Gary and Drenda Keesee. With music rooted in pop and rock sounds, mixed with the power of faith, Open Heaven has five albums to their credit. Their mission has always been to inspire an atmosphere in which the miraculous can happen.
Open Heaven's latest live worship project, "Triumph," (releasing November 6, 2020) speaks about overcoming life's struggles through trust in God, with songs of prophetic encouragement, confessions of faith, and hopeful expectation. Featuring energetic pop-infused songs such as "Focused On You," as well as anointed anthemic worship such as "Maranatha" and "Victorious", Open Heaven's new live project is timely, powerful, and engaging.
With several thousand people now calling Faith Life Church their home, the ministry has grown to also include international media outreaches, two daily television programs, a missions organization, and homes for underprivileged women and families.
ABOUT DREAM WORSHIP:
DREAM provides artists with a genuine approach to how real artist development should be done. By allowing for a partnership as a business model, DREAM artists empower themselves to develop and carry out a real vision for their lives as they affect other people's lives with their music and message. Incorporating social media, press, radio and touring, DREAM is helping its artists grow together as a family. DREAM was founded in 2008 and has grown into multiple labels and a publishing company.
###