Dream Christmas Vol. 5 Now Available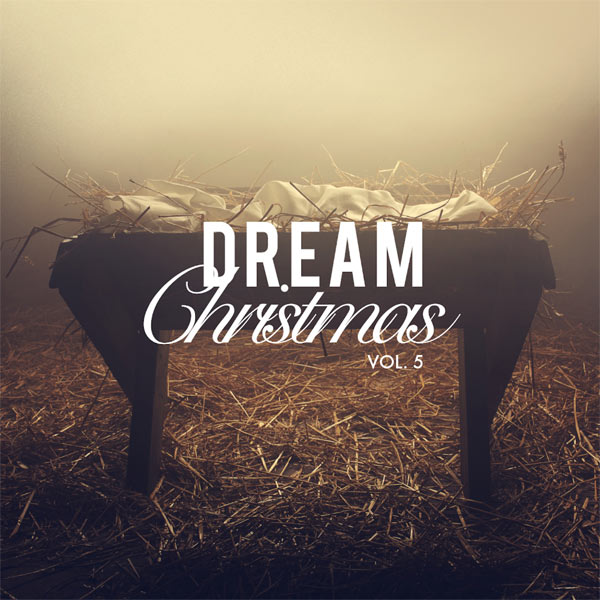 NEWS SOURCE: DREAM Records
October 23, 2020
Los Angeles, CA (October, 2020) -- Christmas has come early this year over at DREAM Label Group. The California label today releases DREAM Christmas Vol. 5. Executive Produced by Dave Hanley and Lance Brown, the 8-song album showcases new songs and as well as re-takes of classic holiday favorites from Futures, Matthew Parker, Branan Murphy, Royal Company, 29:11 Worship, Joel Vaughn, Switch and Life.Church Worship.

In partnership with JesusFreakHideout.com, JubileeCast.com, JesusWired.com, CCM Magazine, The Christian Beat, TRIBL and Vacancy Magazine the album's songs premiered all week during the pre-order.

Track listing:
1. Futures - "Thank God It's Christmas"
2. Matthew Parker - "It's The Most Wonderful Time Of The Year
3. Switch - "Angels We Have Heard On High"
4. Joel Vaughn - "Like A Kid On Christmas Morning"
5. Life.Church Worship - "Hark! The Herald Angels Sing"
6. Royal Company - "O Come, All Ye Faithful"
7. 29:11 Worship - "Born Is He (Alleluia)"
8 Branan Murphy - "O Holy Night"
Connect with DREAM Label Group

Website | Facebook | Twitter | Instagram | YouTube
ABOUT DREAM LABEL GROUP:
DREAM provides artists with a genuine approach to how real artist development should be done. By allowing for a partnership as a business model, DREAM artists empower themselves to develop and carry out a real vision for their lives as they affect other people's lives with their music and message. Incorporating social media, press, radio and touring, DREAM is helping its artists grow together as a family. DREAM was founded in 2008 and has grown into multiple labels and a publishing company.
###