Victoria Davis Calls Church to a Revival for Racial Justice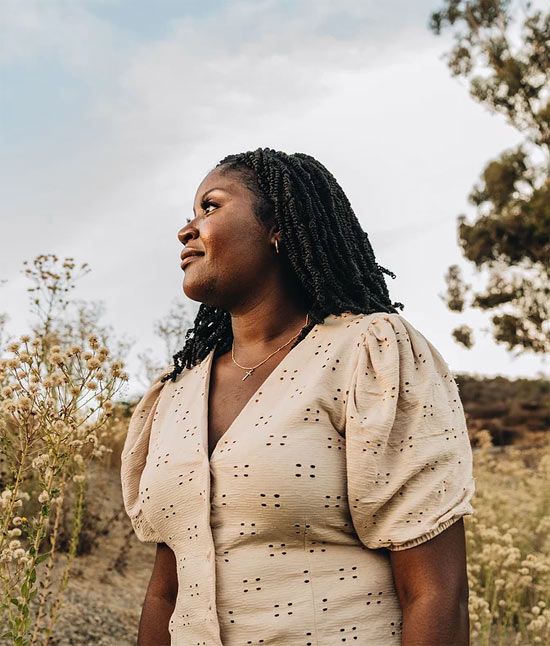 NEWS SOURCE: Mixtape PR
January 12, 2021
With a rise in conversations around racial justice, 2020 has revealed the ways in which injustice still exists. Amidst her grief and a desire for change, rising singer/songwriter Victoria Davis found herself without a relevant song to sing, when a new melody was placed upon her heart. It came at the right time, following years of prompting from the Holy Spirit to write music without being sure what it meant, or just what to say. Noticing a need for greater diversity onstage at Christian conferences she attended and feeling heartbroken by the news of George Floyd's death, this song came to Victoria organically. Set to release on Martin Luther King Jr. Day, January 18, 2021, "Heart Unfold (Revival)" is a cry for breakthrough in and for the church, to see things the way God sees them.
"I heard the Lord whisper to me that revival was coming," Victoria recalls. "Funny enough He said that to me when 'Waymaker' was playing during Passion Conference (a song birthed in Nigeria and that made it all the way across the globe). God told me, 'If I can use this song birthed in Africa to be an anthem for the nations, I can do anything!'"
In a prayer, Victoria once asked God to give her songs for the church that were prophetic in nature, maybe even being sung in heaven already; Victoria has been humbled by the people placed along her path to help bring this song in particular to life. With a shared heart for the kingdom, "Heart Unfold (Revival)" was co-written with Bethany Barr Phillips. The song features instrumentation to include bass and BGVs by Rowan Garmon, keys by Solon Ray, drums by Harold Brown. It was produced by Rowan Garmon, mixed by Christian Paschall and mastered by Brian Zieske. Additional support has included content creation by Grace and Viktor Khoma of Simple Creative, photography by Gustav Alexandro, a biography by Guimel Sibingo and music promotions by Whitney Asher of The Marketing Mixtape.
Born and raised in Lisbon, Portugal, Victoria's willingness to say "yes" to God's calling on her life led her to San Diego, CA where she completed a bachelor and master's degree in Business Administration. While there, she had the opportunity to lead worship for services attended by thousands of students. Worship ministry has taken her to churches including Saddleback Church and The Rock Church, as well as the east coast. Now back in CA, she's currently involved with Women in Worship and Worship Circle where she enjoys being both a leader and a follower.
Trusting God for clarity about what to do musically, Victoria hopes to release an EP in 2021 along with more songs to include both covers and originals. Her intent is to write music that feels authentic, real, raw and true to who she is as an individual. As someone who has noticed how there aren't too many songs in CCM Music about social justice, she feels called to change that, believing there needs to be. Resolutely, Victoria says, "The kingdom of God is based on it."
Don't miss "Heart Unfold (Revival)" on January 18, 2021 and join Victoria Davis in God's revival for racial justice.
FOLLOW:
Instagram | Facebook | Website
###