Futures Drops New Single "Just So Good"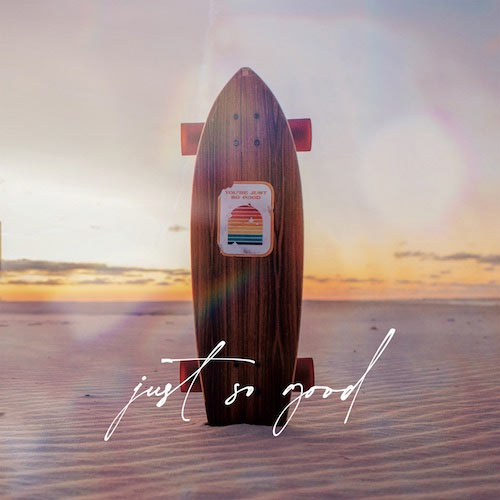 NEWS SOURCE: DREAM Records
January 15, 2021
Los Angeles, CA (January 13th, 2021) -- Atlanta pop group Futures releases their new single "Just So Good" (DREAM Records) today on all digital platforms. Celebrating just how good God is, this refreshing sound reminder is a fun track.

Chloe Evans (lead vocals & songwriter), talks about where the song came from, "I was actually going through one of the hardest times of my life. In those moments there's always that choice to make; to consider it pure joy or to choose to be angry & frustrated. It was a real mental battle, I was feeling the weight of failure & everything that seemed broken around me. Right in the middle of the storm I was overwhelmed with a sense of God's grace & realized that even when we're not good, He's always good. Truth is we can't always trace His hand, but we can always trust His heart. Just So Good was written as an anthem that rings true in both the good times & the bad. I think It's only right that we launch into 2021 dancing to the fact that God is Just So Good!"
The song was just recently sent out to Christian radio and is already receiving a great response. The track was 3rd most added one week prior to their add date on Billboard Hot AC / CHR.
Connect with Futures:
Website | Facebook | Instagram | YouTube

ABOUT FUTURES:

The pop group Futures, spend their time between Australia and the United States as a part of the leadership at Influencers Church. Their debut LP dropped in May, 2019 and has led to over 8 Million total streams of their music worldwide. "The world, more than ever, needs hope-filled and relevant music that points them to the only way, truth, life in Jesus. We're doing everything we can to be a voice of truth and love", says Mark Evans (director & songwriter). 2021 heralds a significant new season for the band after their recent label signing with DREAM Records. A brand new collection is in the works with singles releasing throughout the year. The futures are looking bright.
ABOUT DREAM RECORDS:
DREAM provides artists with a genuine approach to how real artist development should be done. By allowing for a partnership as a business model, DREAM artists empower themselves to develop and carry out a real vision for their lives as they affect other people's lives with their music and message. Incorporating social media, press, radio and touring, DREAM is helping its artists grow together as a family. DREAM was founded in 2008 and has grown to multiple labels and a publishing company.
###