New Hope Oahu Release New Album Brand New On Good Friday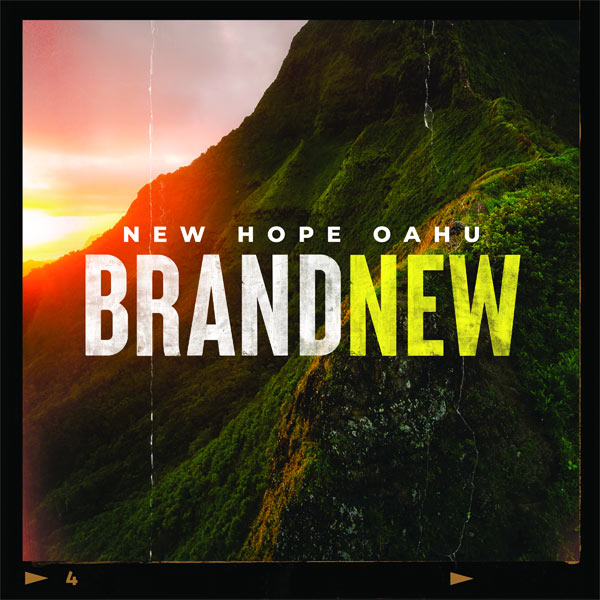 NEWS SOURCE: DREAM Records
April 2, 2021
Los Angeles, CA (April 2nd, 2021) -- Oahu-based worship group New Hope Oahu is proud to announce the release of their ninth album, Brand New (DREAM Records), on Good Friday. The album is available on all digital and streaming outlets globally. The thirteen song album features incredible tracks like "Speak" and "Brand New." The team talks about the new album:
"Brand New is the latest album from New Hope Oahu, celebrating 25 years of God's faithfulness and leading at New Hope. There is a journey that unfolds through each song, remembering God's faithfulness in where we have been, and looking forward with hope to all He will do to make all things BRAND NEW. Our prayer is that these songs will become anthems that will unite the body of Christ, and bring comfort and joy through every season." - Christopher Sanders
Listen Now

Connect with New Hope Oahu
Website | Facebook | Instagram | YouTube



ABOUT NEW HOPE OAHU:

New Hope Oahu Music, blazed onto the Worship scene in 2013 with the release of their debut album "Hope is Alive" which premiered at #2 on the Billboard Praise and Worship Chart and featured the global hit song "How We Worship". New Hope Oahu has since released 9 albums, each of which have reached #1 on the Billboard Charts for Christian Music. Their albums have also been recognized by The Hawaii Academy of Recording Arts, the "Grammy's of Hawaii", as Religious Album of the Year in 2013, 2014 and 2015.
As a ministry of New Hope Oahu, led by Senior Pastor Wayne Cordeiro, New Hope is listed as one of the Top 10 most innovative churches in America with Outreach Magazine listing them as one of the "top five churches to learn from". New Hope is known for redeeming the arts and technology with thousands attending services each week between their 6 Campuses and via the Internet.
NHO Music has recently been a featured band in Worship Concerts with Lauren Daigle, MercyMe, Jeremy Camp, Third Day and Big Daddy Weave. They have also had the privilege of leading worship at various Conferences across Hawaii, Oregon, California and Canada.
ABOUT DREAM RECORDS:
DREAM provides artists with a genuine approach to how real artist development should be done. By allowing for a partnership as a business model, DREAM artists empower themselves to develop and carry out a real vision for their lives as they affect other people's lives with their music and message. Incorporating social media, press, radio and touring, DREAM is helping its artists grow together as a family. DREAM was founded in 2008 and has grown to multiple labels and a publishing company.
###