THIS IS ME TV DIVES IN DEEP WITH HIP HOP ARTIST HULVEY, IN NEW TELL-ALL DOCUMENTARY "WHERE DO I BELONG?"
PREMIERES TODAY ON YOUTUBE LEADING UP TO HULVEY'S DEBUT ALBUM RELEASE ON FRIDAY, APRIL 9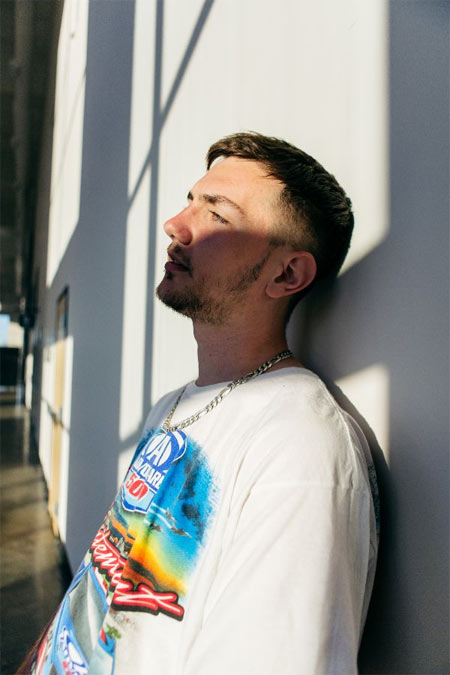 NEWS SOURCE: Sundari PR
April 7, 2021
Brunswick, GA native Hulvey opens up to This Is Me TV in their latest documentary, Where Do I Belong?, which premiered this morning on YouTube. This 10-minute documentary is released in anticipation of the 22-year-old's debut album Christopher that drops worldwide on April 9, 2021.

Shot in Brunswick, GA and Atlanta, GA, the doc goes behind the scenes and off and on the stage with the Reach Records' artist. They share how he grew up like a lot of Christian kids - going to church, eating goldfish crackers, hanging out with his friends, but not really connecting deeply with God. After going on a mission trip and seeing the Holy Spirit at work, Hulvey decided to pursue God with all he had. But he didn't always go about it the right way…
In high school, it looked a lot like judging people, and sticking to a strict list of 'What Not To Do.' Hulvey found himself on the outside - never being invited to the parties, and seeing friends slowly drift away. But hip hop gave him a place to belong. After a few of his singles blew up in his local community, Hulvey ended up moving to Atlanta, bagging groceries at Publix while trying to get signed by Reach Records. Even if the record deal fell through, nothing was going to stop Hulvey from creating music from the Holy Spirit and finding satisfaction in God.

This is Christopher Hulvey's story.
Watch "Where Do I Belong" below:
For more information on Hulvey, visit www.reachrecords.com.
About Hulvey:
Hulvey, a twenty-two-year-old Brunswick, GA native, went from dropping out of college and scrubbing toilets at Publix to becoming Reach Records latest hip hop rising artist. His label debut EP BRKNHRT released in 2020 and immediately garnered him national praise. Pandora named him "Christian Artist to Watch in 2020", his tracks 'Higher' and 'Real Love' from Hulvey Vol. 1 and Hulvey Vol. 2 were featured on VH1's Love and Hip Hop Atlanta in 2020 and 'Cold Blooded' was featured on ABC's hit show 'The Rookie'. Shortly after BRKNHRT released the global pandemic hit. Having to put the hopes of touring and performing on hold, Hulvey, like the rest of the world, found himself in his bedroom, secluded from his friends and family, but it was then that he faced his insecurities and fears and surrendered them to God. It was from that raw and honest place of deliverance and victory where a new body of work was born.
About This Is Me TV:
This is Me TV exists to encourage and empower the online generation to live unashamed for God with purpose and passion as they use their God given gifts to influence culture. Our guests are a voice letting them know that Jesus is greater than anything the world has to offer, and that following Jesus is what is really worth giving your life for. We travel around North America to bring you some of the best stories from some of your favourite artists, athletes and friends.
###
For more info on Hulvey, visit the JFH Artists Database.