Canyon Hills Worship Releases New Song "See Your Face"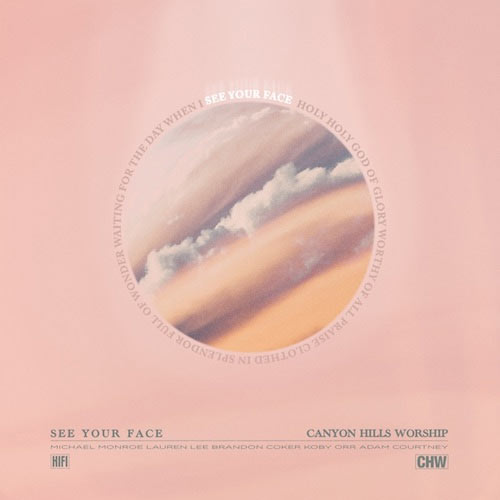 NEWS SOURCE: DREAM Records
April 9, 2021
Los Angeles, CA (April, 2021) - Seattle's Canyon Hills Worship is proud to release their newest track "See Your Face" (DREAM Worship) available today on digital and streaming outlets. Written by Brandon Coker, Michael Monroe, Koby Orr, Lauren Lee and Adam Courtney, the group's new track is a joyful reminder of our desire as believers to desire God.
"When we sat down to write this song in Baptist church basement in Atlanta, we wanted to capture the longing that we, as Christians, should have for heaven. We need to take our eyes off of the temporary and fix them on the eternal. All of this chaos is temporary… we have an eternal hope to look forward to. We should be constantly looking forward to the day when we get to see Jesus face to face." -Michael Monroe (CHW)
The team recently released their new radio single "My Awakening" featuring Clay Finnesand of North Point Worship to critical acclaim. Check it out here.
Connect with Canyon Hills Worship:
Website | Facebook | Instagram | YouTube



ABOUT CANYON HILLS WORSHIP:
Canyon Hills Worship is a church-based worship team from Seattle, WA. Their goal is to make much of Jesus through making music that glorifies him and encourages fellow believers. Their songs include, "It Is Well (My Soul Sings)," "Jesus My Treasure," and "My Awakening (Feat. Clay Finnesand)".
ABOUT DREAM WORSHIP:
DREAM provides artists with a genuine approach to how real artist development should be done. By allowing for a partnership as a business model, DREAM artists empower themselves to develop and carry out a real vision for their lives as they affect other people's lives with their music and message. Incorporating social media, press, radio and touring, DREAM is helping its artists grow together as a family. DREAM was founded in 2008 and has grown to multiple labels and a publishing company.
###