E. DEWEY SMITH SIGNS OUTSTANDING VOCALIST COURTNEY FRANKLIN,
FIRST ARTIST TO PEBBLE STREET RECORDS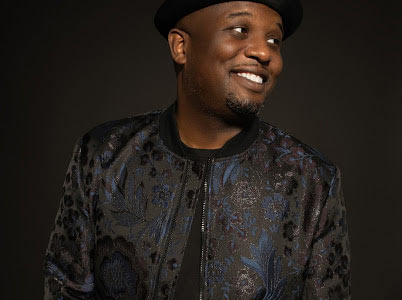 NEWS SOURCE: Ignition PR
April 13, 2021
APRIL 13, 2021 (Atlanta, GA) — Hot off the heels of the launch, E. Dewey Smith announces today the first artist signed to the newly minted record label, Pebble Street Records.
The prominent Atlanta-based pastor signed rising singer-songwriter Courtney Franklin to Pebble Street Records as a joint-venture deal to release Franklin's upcoming full-length album God Has A Plan later this year.
This announcement follows Franklin's new single, "We Made It," to radio and advances the song's digital release on May 7. Sunday morning ready, "We Made It," offers a time-tested authentic Gospel message and sound.
"Courtney's voice & approach bring something new and fresh to the Gospel Music industry. He's extremely versatile vocally and has the unique ability to blend the sound of church with relevant production & musicality," Bishop Smith said today. "I'm profoundly excited about signing him to Pebble Street Records."
Courtney Franklin's anointing may not be new to many Gospel fans who have heard Franklin's strong, signature vocals singing background for various artists, including Ted & Sheri, and Kevin Davidson and the Voices, and he is currently a member of the multi-talented group James Fortune & FIYA. Franklin is considered one of the brightest and most refreshing voices in the Gospel industry, and his partnership with E. Dewey Smith is set to yield amazing things.
"Bishop E. Dewey Smith is undeniably successful as a businessman, an international faith leader and author. So, when I heard that he was tackling music as an executive, I knew that I could trust him to partner with me in releasing the songs that God had trusted me with," said Franklin. "Music and ministry connect us, but so do the lyrics and sentiments of the first single 'We Made It.' He is an overcomer and so am I! I am thrilled to call Pebble Street Records home."
Franklin captured the hearts of Gospel music lovers by releasing his debut project, "Time" (2002). Franklin serves as Senior Pastor of The Power Spot Church with a multi-dimensional heart for ministry, which he founded in 2016. As a devoted family man, he is committed to building a beautiful life with his wife Kanesha and their three children.
###