iNTELLECT RELEASES FIRST SINGLE OF 2021, FIND HIM AT "THE INTERSECTION"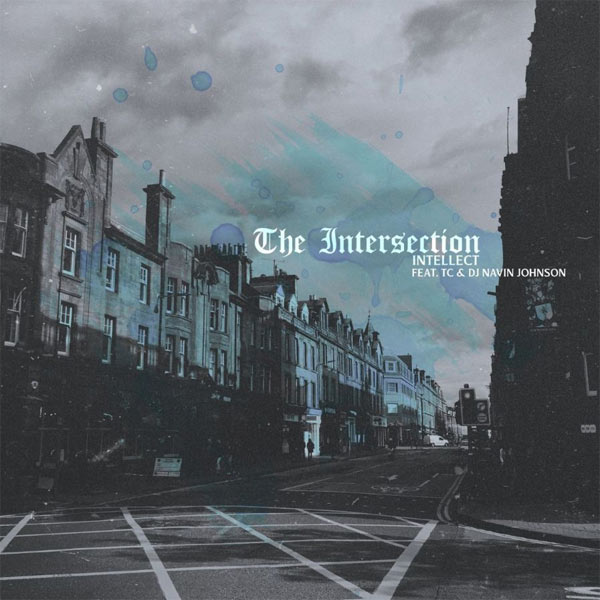 NEWS SOURCE: FiveTwenty Collective
April 25, 2021
Toledo, OH - It's true what they say, the classics never go out of style. Whether it is a New York Times Best Seller, an Academy Award Winner, or a throwback to the golden-era of hip hop. Ohio emcee iNTELLECT embodies the boom-bap sound that established the art form. On his newest single, iNTELLECT takes his polished sound and delivers a bold challenge.
After releasing a joint project with CHH legend Procyse (The Art of Grace) earlier in the year, iNTELLECT has teamed up with TC and DJ Navin Johnson (on the cuts) for his new record "The Intersection".
Where do we find truth in today's digital communities? Meet up at the intersection and find out.
"The current trend on social media, and society in general, is for people to embrace their own personal truth," iNTELLECT decries. "It's based on their feelings instead of trying to discover what the truth actually is. Truth can be found in Christ. I want people to meet me at The Intersection so I shed some light on that fact."
"The Intersection" features production from Newselph while iNTELLECT continues to display his growing talents as an engineer, handling the Mixing & Mastering.
Listen to "The Intersection" now: https://linktr.ee/intellect_419
Follow and Support iNTELLECT: Instagram | Facebook | Website
Song Details
Title: The Intersection
Artist: iNTELLECT
Release Date: April 16, 2021
Production: Newselph
Features: TC, DJ Navin
Engineering: iNTELLECT
About iNTELLECT
With a distinct flow, iNTELLECT has used his gift to spread the message of salvation through faith in Jesus Christ to areas throughout the Midwest.
Drawing his inspiration from the Gospel and life experience, iNTELLECT combines biblically sound doctrine with hip hop beats. "Being that I grew up in a home with a Christian mother and an alcoholic father, my mother has been one of the most influential persons in my life. I watched how she constantly prayed for my father (who eventually came to salvation before his death) and I became a firsthand witness on how faith and prayer can change the direst of situations. I watched how she studied the Word of God and how she passionately lived the Christian life while I was growing up. Even though at times I had strayed away from the path, she always told me that God had a plan for my life. Her influence has helped me see the importance of not only living a life of integrity but also to present myself to God as one approved, a worker who does not need to be ashamed and who correctly handles the word of truth (2 Tim. 2:15)."
###