ANDY MINEO'S "COMING IN HOT'' FEATURING LECRAE MAKES ITS TRILLER CHART DEBUT, THREE YEARS AFTER ITS RELEASE
Viral Hit Song Peaks At #2 On Triller's Global Chart & #3 On Triller's Global Chart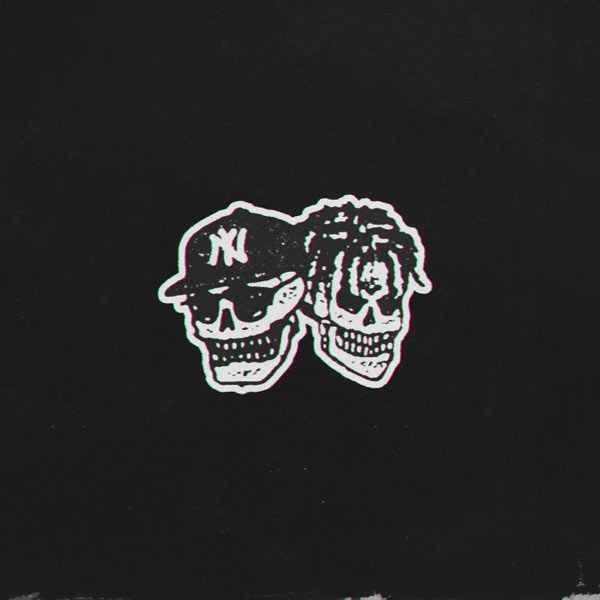 NEWS SOURCE: Sundari PR
April 30, 2021
Atlanta, GA (April 30, 2021) --
It has been three years since Andy Mineo released "Coming In Hot" featuring Lecrae on Reach Records' summer playlist 2018, and after its recent viral takeover on social media trending at #2 on Instagram Reels, the song went global and landed itself at #2 on Billboard's Triller US Chart and #3 on Triller's Global Chart.
The Top Triller U.S. and Top Triller Global charts highlight the biggest songs on Triller based on a formula blending the amount of views of videos containing respective songs, the level of engagement with those videos and the raw total of videos uploaded featuring each song, according to Triller.
The song had a recent spike across all DSPs that seems to be credited to large amounts of user generated content across social platforms. Since January, the record has seen a 400% increase in day-over-day streams. In February it also began trending at #3 on Instagram Reels, and reached #1 on Reels last month.Well on its way to be RIAA certified Gold, "Coming In Hot" has sold over 450,000 units to date, without any radio or major label support, has been used on TikTok more than 51,000 times and featured on Instagram Reels over 200,000 times including reels by Kim Karadashian, Jordyn Woods, Kristen Bell, Common and more. Additionally, since it was released in 2018, it was used to launch Will Smith's inaugural TikTok channel, was selected by Steph Curry as theme song to his life and Lebron James and the Steelers has featured the song across social media. Fox Sports and ESPN MLB also highlighted the viral hit for various promotions, and it was also featured during the NFC Offence Video and ???2020 (CHUANG2020) (Chinese Girl Band Competition)."
This is one of many hits for Andy Mineo and Lecrae, both artists signed to indie Atlanta-based label Reach Records. Mineo, has been blazing his own path since releasing his debut mixtape in 2011 with the critically lauded Formerly Known. Since then he garnered a #1 Independent record with his sophomore album Uncomfortable, that also landed at # 3 and #10 on Billboard's Hip Hop and Top 200 album charts. With two full-length albums and three mixtapes under his belt, he also headlined the Uncomfortable Tour, a 52-city tour which sold out legendary venues across America and Europe. He has appeared on countless radio shows and TV shows, including Sirius XM's Sway In The Morning and MTV. His colossal hit "You Can't Stop Me" not only won an ESPN Whammy Award for MLB's Top Walk Up Song, but also went RIAA ® certified gold, selling over 500,000 copies worldwide. Andy Mineo carries his music beyond through scripting, producing and directing many of his own music videos. He also created a 3-season web series on YouTube called "Saturday Morning Car-Tunez" which garnered over 1M views and gave fans a glimpse into his creative process and personal life. Beyond the critical adulation, he is a born communicator with comedic timing who has become a social media juggernaut with an audience of over 1.2M and growing.
A Multi Grammy Award-winning platinum selling artist, Lecrae has evolved into a New York Times best-selling author, entrepreneur, speaker, thought leader, philanthropist, and Co-Owner/President of Reach Records. A catalyst for restoration in faith, music, and popular culture, he is part of the new wave of thought leaders who are engaging the culture and taking faith out of the pulpits into the wider world! To date, Lecrae has sold more than 3 million copies and been nominated for 7 Grammy Awards including a win for Best Gospel Album, 15 Dove Awards, one Billboard Music Award and received both a Soul Train Music Awards and a BET Hip-Hop Nomination. From his 2017 album, All Things Work Together, his single "I'll Find You" ft. Tori Kelly, is now certified platinum by the RIAA (sold over 1 million copies), "Blessings" ft Ty Dolla $ign and "Coming In Hot," Andy Mineo ft Lecrae is on its way to going Gold (sold over 450k). In addition to his new book, I Am Restored: How I Lost My Religion but Found My Faith, Lecrae released a new album Restoration and The Road To Restoration 3-part video narrative, a prelude to his forthcoming documentary.
For more information on Andy Mineo, Lecrae and "Coming In Hot" go to www.reachrecords.com.
###
For more info on Andy Mineo, visit the JFH Artists Database.
For more info on Lecrae, visit the JFH Artists Database.