COURTNEY FRANKLIN RELEASES 'WE MADE IT' MAXI SINGLE TO DIGITAL OUTLETS TODAY
Exclusive B-Side Featuring Donald Lawrence, John P. Kee,
April Ryan and More!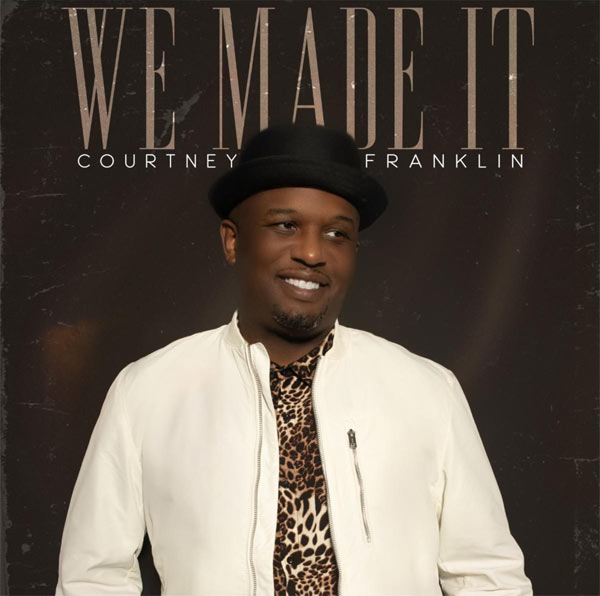 NEWS SOURCE: Ignition PR
May 7, 2021
May 7, 2021 (Atlanta, GA) — Recently signed to E. Dewey Smith's Pebble Street Records, singer-songwriter Courtney Franklin releases all-new maxi-single "We Made "We Made It-Heal Us" -Heal Us" to digital outlets today.
"We Made It," is Sunday morning ready and is a quintessential Gospel sound. The straightforward churchy "We Made It," is backed with the exclusive release of "Heal Us," a timely and much need plea to God to heal our land. "Heal Us," a sweeping ballad, includes spoken encouragement from renowned artists, pastors, and notable figures standing with Franklin in prayer to God.
The pair of songs speak to our collective reflections of the past year. Franklin taps in with this music signifying both the gratitude of making it through 2020; and the continued need to seek God's healing.
For Courtney Franklin, a multi-talented Pastor and singer-songwriter, his time has come. Well-known as an exciting and powerful vocalist, Franklin has consistently worked in the background sharing his gifts, while capturing the ears and attention of the music world. Franklin is now ready to put forward HIS signature sound that embodies the traditional core gospel sound.
Based in Memphis, Franklin serves as Senior Pastor of The Power Spot Church with a multi-dimensional heart for ministry, founded in 2016. As a devoted family man, he is committed to building a beautiful life with his wife, Kanesha, and three children.
"We Made It-Heal Us" is available now.
###