"He's Got the Whole World in His Hands" International Socially-Distanced Music Collaboration Debuted Earlier this Month
Video project organized by UK Christian rap artist Guvna B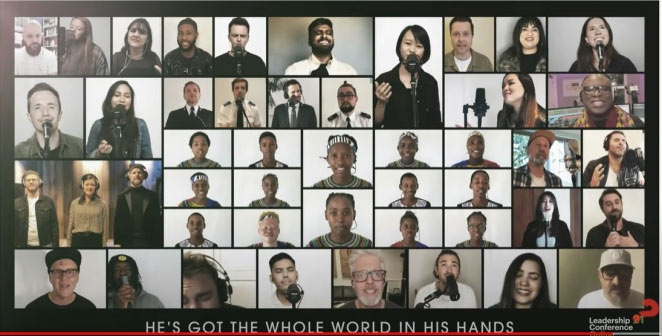 NEWS SOURCE: A. Larry Ross Communications
May 13, 2021
WHAT: A new international music collaboration project by dozens of socially-distanced worship leaders from around the globe debuted earlier this month at Alpha International's annual Leadership Conference. The music video has now been posted on youtube and is available for sharing online and on the air with attribution to Alpha International.
WHO: The project was coordinated by UK Christian rap artist "Guvna B" (Isaac Borquaye), an author and pastor on staff with Holy Trinity Brompton Church in London. Other potentially recognizable English-speaking worship leaders involved in the project include Alex Pappas (Hillsong), Tim Hughes, Elle Linebear and Matt Maher.
WHERE: The music video is accessible online at: https://www.youtube.com/watch?v=HPlfoAfjY5k
ADDITIONAL DETAILS: Representatives from Alpha USA are available for interviews if that would be of interest, to discuss the success of their online evangelism efforts throughout the COVID-19 pandemic. For more information about Alpha, visit www.alphausa.org.
###