Matthew Parker & Sajan Nauriyal Team Up To Release "Roses"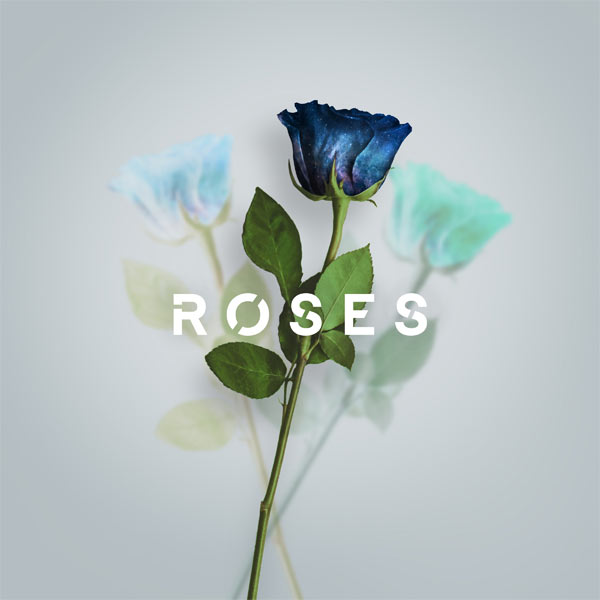 NEWS SOURCE: Dream Records
June 4, 2021
Los Angeles, CA (June 4th, 2021) — Matthew Parker and Sajan Nauriyal release their new track "Roses" (DREAM Records) available on all digital platforms today. The song was produced by Matthew Parker. This perfect summertime sing-a-long song focuses on looking at the bright side of life. As the world climbs its way out of the pandemic, this feel good song will give you pause to celebrate the reason for living.
"'Roses' is about slowing down and taking the time to appreciate the good things in life, or metaphorically, to stop and smell the roses. This may sound like such a small thing, but it's actually so important. If you don't appreciate the blessings you've been given and focus only on the negative things that happen in your life, it can lead you to very dark places. It makes a world of difference to stop and smell the roses and learn to find the hope in every situation." - Matthew Parker
The song was recently sent to Hot CHR and the Billboard Christian Hot AC / CHR formats and was in the most added and most increased spins category three weeks straight. It can be heard on WNFA-FM Port Hurton, MI; WLJW-FM Traverse City-Petoskey, MI; WYPH-FM Hartford, CT; WHRZ-FM Spartanburg, SC; KPUL-FM Des Moines, IA; WORQ-FM Green Bay, WI; WHMX-FM Bangor, ME; KXOJ2 Tulsa, OK; SparkFM Chicago, IL; WBHY-FM Mobile, AL; and Hot 95.9 Orlando, FL to name a few.
Connect with Matthew Parker:
Web | Facebook | Instagram | YouTube | Soundcloud
Connect with Sajan Nauriyal:
Facebook | Instagram | YouTube | Soundcloud
ABOUT MATTHEW PARKER:
You wouldn't expect the sound you hear from Matthew Parker, a singer & producer from rural Michigan, USA. His unique blend of Urban, EDM, and Pop vibes is modern and refreshing, though still sentimental and nostalgic. Making catchy, electronic-inspired tracks for over half his life--since age 12--Matthew has since garnered over 50 million streams across all platforms, with no sign of stopping. Listen to Matthew Parker's music to see life through the eyes of an adventurer.
ABOUT SAJAN NAURIYAL:
You can hear the sound of Sajan Nauriyal's songs echoing out of the Pacific Northwest. He is passionate about collaboration and has been involved in songwriting and production beyond his own catalog. Blending Pop, HipHop, and Electronic genres together, Sajan has always sought to push the boundaries of music while creating content that both connects with and uplifts listeners.
ABOUT DREAM RECORDS:
DREAM provides artists with a genuine approach to how real artist development should be done. By allowing for a partnership as a business model, DREAM artists empower themselves to develop and carry out a real vision for their lives as they affect other people's lives with their music and message. Incorporating social media, press, radio and touring, DREAM is helping its artists grow together as a family. DREAM was founded in 2008 and has grown to multiple labels and a publishing company.
###
For more info on Matthew Parker, visit the JFH Artists Database.