EMILIA WALASIK RELEASES SINGLE AND MUSIC VIDEO FOR "IRREPLACEABLE"
Single and Music Video "Irreplaceable"
Available HERE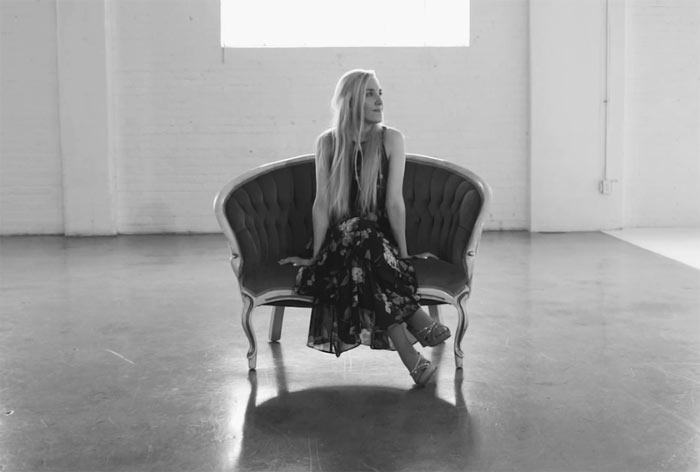 NEWS SOURCE: Amp It Up! Creative Consultants LLC
June 18, 2021
CHICAGO, IL | JUNE 18: Country-Pop/Singer-Songwriter Emilia Walasik is transforming the Contemporary-Christian community through idiosyncratic storytelling that breaks genre stereotypes. Today, Emilia is thrilled to announce her new single and music video, "Irreplaceable", which was released on June 18th, 2021. "Irreplaceable" explores the deeper meaning of love and its purpose in both life's ups and downs. Emilia had this to say about the single:
"I wrote this song during the difficult moments of the pandemic when the world started to realize that everything which we may have had strategically 'planned out' or the things we have considered 'certain' may actually prove to be fragile and something we cannot control… I realized there is one thing that is always there no matter what - and that one thing is love. 'Irreplaceable' dives deep into this truth to offer hope and light to those who may have given up or whose lives may have crumbled during the pandemic in any way. It's a song to encourage listeners to see the beauty in the midst of life's chaos - to realize that even in the darkest moments there is love, and love is a force that can bring meaning and life to anything. The second purpose of this song is to encourage those who may struggle with trusting others and opening their hearts to others, to realize that love is real and it does exist. Love isn't meant to hurt, but rather it is meant to heal. It should never be forced or a result of pressure, but rather it comes naturally at the right time bringing genuine joy and freedom."
We all long for hopes and dreams that perhaps have been lost in the chaos and expectations of adulthood. For Emilia Walasik, she is not only living out her dreams but also bringing those difficult topics to light in a way that helps others to learn how to confront and embrace them. Chicago-based Singer-Songwriter/Contemporary-Christian artist Emilia Walasik is a Catholic musician and worship leader who started singing at the age of two and singing at Church at the age of 6. Inspired by a variety of acts such as Eva Cassidy, Joni Mitchell, Tori Kelly, Matthew West, Celtic Woman, Lea Salonga, and Rascal Flatts, Emilia combines distinctive storytelling with musical styles from pop, country, folk, classical-pop, and musical theatre defying genre stereotypes. Through her music, Emilia desires to help others to know the love, peace, and heart of Jesus through raw and authentic lyrical inspiration from her own difficult coming-of-age life experiences.
Well-known for her live performances and worship, Emilia has won over the hearts of music lovers from all walks of life. Performing at a variety of venues both nationally and internationally with her largest ranging audience of 2 million people in Krakow, Poland, Emilia has made dozens of appearances, all the while recording new songs. She has earned the admiration and affection of many, serving as both an inspiration and role model. Several of her major performances include: The Vatican for Pope Benedict XVI (2006), World Youth Day International Gatherings with Pope Francis in Poland (2016), and in Panama (2019). Emilia has been featured on Journal of Gospel Music, Clouzine Magazine, Miami Muse and World National Indie Radio. Aside from music, Emilia is a Disability Advocate for individuals with disabilities like her brother who was born with Down Syndrome. She is also a trained public speaker for the National Association for Down Syndrome and received the President's Volunteer Service Award in 2010 from President Barack Obama.
Watch the music video for "Irreplaceable" here. Emilia Walasik's single is now available here. To stay up to date on Emilia Walasik, be sure to check out her website here.
"Irreplaceable"
Follow Emilia Walasik:
###