Dreamers Releases New EP, Land Of The Living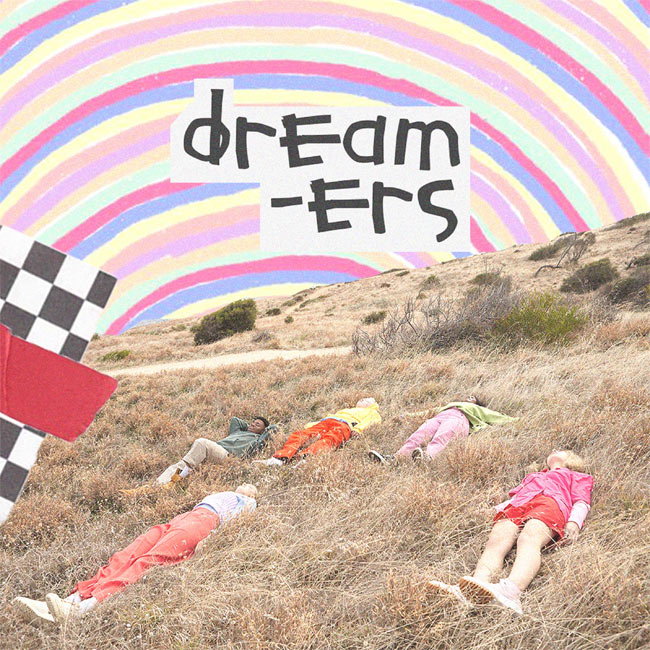 NEWS SOURCE: DREAM Records
August 13, 2021
Los Angeles, CA (August 13th, 2021) — Today, Dreamers releases their new EP, Land Of The Living (DREAM Records). A mixture of pop and worship, the sound of Dreamers is fresh, inviting and hopeful. The group have been dropping singles from their new EP since June when their first song "Count On" was released. Produced by Lawrence Davies and Mark Griffiths, the EP was recorded in a live night of worship at Influencers Church in Adelaide, South Australia.
Worship Leader and Youth Pastor Dan Menelaou shares the story behind the title track. "Land of the Living is based on Psalm 27. David was someone who understood depression, anxiety, rejection, abandonment, and disappointment. But in verse 13 he says, "Yet I am confident I will see the Lord's goodness while I am here in the land of the living." This is our prayer for the teenagers in our ministry and for anyone who listens to this EP - that no matter what they are facing they can take courage and know that God is good and His goodness is here during our time on earth, even in the midst of trouble."
Lakewood Music recently performed their song "Land Of The Living" at their Lakewood Church service in Houston, TX. You can check that out here.
Stream or buy Land Of The Living here.
Connect with Dreamers:
ABOUT DREAMERS:
We are the wild ones, the story-tellers, the sunset-chasers. We see possibilities where others see problems because nothing can stop a God dream. We hope our music compels the next generation to dream with their heads in the clouds; dreams that reach all the way to the heavens and have eternal impact on earth. We have a fire in our bones and a song in our heart…We are the dreamers.
ABOUT DREAM RECORDS:
DREAM provides artists with a genuine approach to how real artist development should be done. By allowing for a partnership as a business model, DREAM artists empower themselves to develop and carry out a real vision for their lives as they affect other people's lives with their music and message. Incorporating social media, press, radio and touring, DREAM is helping its artists grow together as a family. DREAM was founded in 2008 and has grown into multiple la- bels and a publishing company.
###