CADE THOMPSON SPREADS CHRISTMAS CHEER WITH NEW HOLIDAY BUNDLE EP AVAILABLE OCTOBER 22
THE RED STREET RECORDS BREAKOUT ARTIST EMBARKS ON "STEP INTO THE LIGHT TOUR" ALONGSIDE NEWSBOYS, MANDISA & WE ARE MESSENGERS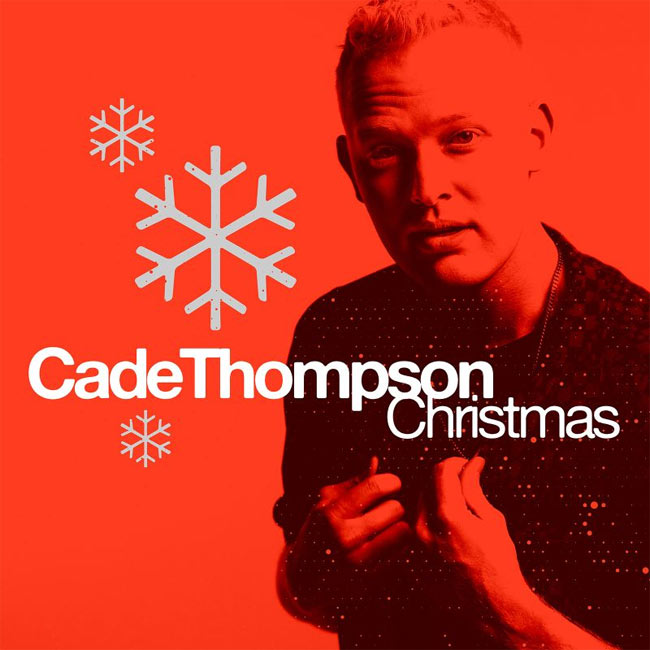 NEWS SOURCE: Sundari PR
October 22, 2021
OCTOBER 22, 2021 (NASHVILLE, TENN.) -- Joplin native Contemporary Christian artist Cade Thompson is spreading Christmas cheer this holiday season with a three-song Christmas bundle EP that releases across all digital platforms starting today, October 22.
Cade Thompson Christmas is a three song holiday project that features two classic remakes "Go Tell It On The Mountain" and "Angels We Have Heard on High" along with one original written by Thompson along with Micah Kuiper and Matt Armstrong, titled " I Can't Wait for Christmas."
"My Christmas EP brings me so much joy as I have been able to put my personality into each single," shares Thompson. "There has been so much life and excitement surrounding this project, from the moment we began. The arrangements for these songs bring a fun, fresh and new spin, but keep the traditional heartbeats of two well known Christmas songs. My new original Christmas song was written straight from my own Christmas memories, which we can all relate too. I know these songs will hit the audience differently in a familiar season. I can't wait for you to hear them."
Earlier this week, the breakout artist set out on the Step Into the Light Tour with the Grammy Award-winning band Newsboys, female powerhouse vocalist Mandisa and Irish American band We Are Messengers. Thompson will be performing his radio hits like "Every Step of the Way" and other fan favorites from his debut full length album, Bigger Story, that was released in September. For a full list of tour dates, please visit www.cadethompsonmusic.com
When speaking about the tour, Thompson says, "I was raised on Christian music, so being able to go on tour with the Newsboys, Mandisa, and We are Messengers causes me to reflect on what an honor it is to be sharing the stage with these icons. I know that I will never forget these moments that I have yet to experience on this tour, both on stage and behind the scenes. With the tour kicking off soon, the days have been busy getting merch ready and thinking of everything through the fan's perspective. My favorite part of live performance is being able to encourage the audience through music and the message of the Gospel…and of course hearing so many stories from fans on how music is impacting their lives."

For more information on Cade Thompson Christmas please visit www.cadethompsonmusic.com.

Stay connected with Cade Thompson at:
ABOUT RED STREET RECORDS:
The desire of Red Street Records is to touch lives and spread the Gospel of Jesus Christ through music. To that end, they seek to partner with artists who share this aim and who strive to achieve it through their innovative and visionary craft. Red Street Records supports their artistry and ministries by providing a label that will give access to the highest standards in the recording industry.
###