The Color Release Debut Full Length Album, No Greater Love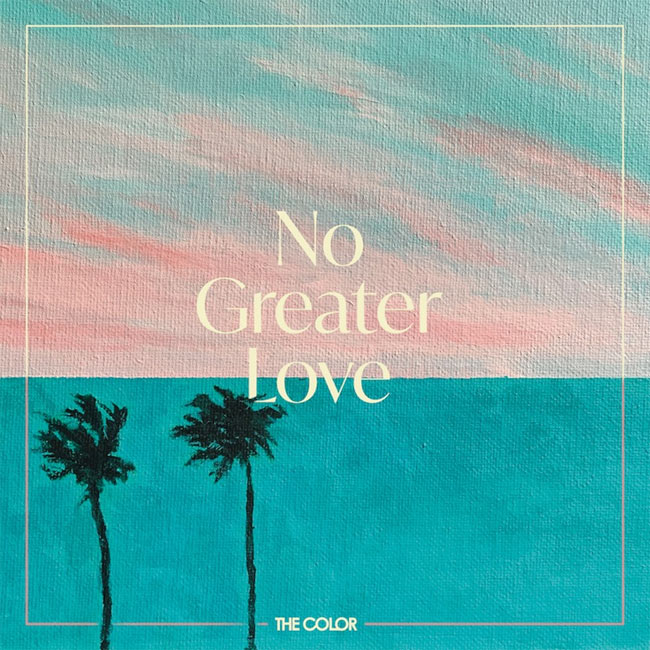 NEWS SOURCE: DREAM Records
October 22, 2021
Los Angeles, CA (October 22nd, 2021) — The Color releases their debut album No Greater Love (DREAM Records) to all digital service providers. Songs from the album were produced by Bede Benjamin-Korporaal, Jeff Owens, Patrick Mayberry and Carter Frodge. The 13 track album features "After My Heart", "Call Of The Wild", "Stranger", "No Greater Love", "Too Many Times", their new radio single "Better Way" and others. The album also comes in eMix form featuring music videos. Since signing to DREAM, the group have been busy in the studio recording and releasing new tracks from the album. Garnering close to million and a half streams already, The Color are seeing new single streaming career highs at Apple Music and Pandora upon the release of the album. The group shares that they hope that the songs from No Greater Love will uplift spirits and bring encouragement.
"The creation of these songs and this album has been a life-giving process for us." At a time in our world where fear and anxiety have a stronghold, we hope that these songs will remind people that we are not without hope; that our God is faithful through all seasons and that He loves us so much." - Jordan Janzen, The Color
Listen or buy their new album No Greater Love: Listen Here.
Connect with The Color:
Web | Facebook | YouTube | Instagram | Twitter


ABOUT THE COLOR:
THE COLOR is a Christian Pop band from Canada. Though new to Dream Records, these bona fide road warriors have been touring North America for the past 9 years and have garnered great success in the industry with their singles 'Surprise' and 'The Kind Of Man', both of which charted in the Top 50 on Billboard's CCM Audience Airplay (Surprise at #27 and The Kind Of Man at #42). Boasting an energetic live show and songs that emanate hope, The Color was the recipient of the 2018 Juno Award and were named 2017, 2018 & 2019 Group of the Year at the GMA 'Covenant Awards'.
ABOUT DREAM RECORDS:
DREAM provides artists with a genuine approach to how real artist development should be done. By allowing for a partnership as a business model, DREAM artists empower themselves to develop and carry out a real vision for their lives as they affect other people's lives with their music and message. Incorporating social media, press, radio and touring, DREAM is helping its artists grow together as a family. DREAM was founded in 2008 and has grown into multiple labels and a publishing company.
###