CHUCKIE AND ROSIE PEREZ LAUNCH THAT! NETWORK
Family-Friendly Programming Available to More than 80 Million Homes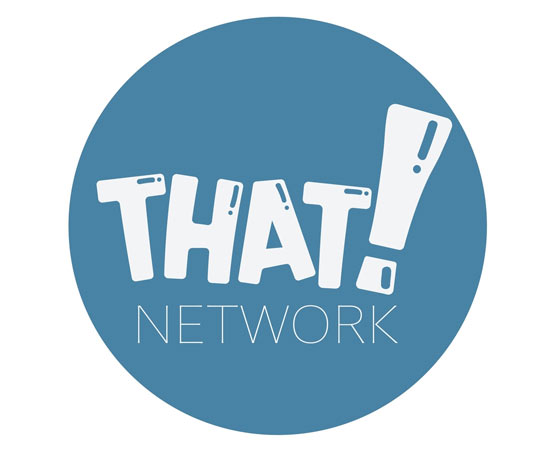 NEWS SOURCE: INOV8 PR
November 10, 2021
NASHVILLE, Tenn. (November 10, 2021) – CCM/pop recording and TV veteran Chuckie Perez and his wife, Rosie Perez, are launching THAT! Network, a family-friendly entertainment streaming network. The network, hosting a variety of channels, will include comedy, film, sports, children's and Christian ministry programming available to more than 80 million homes via smart TVs.
"We live in a culture where good news is hard to come by," says Chuckie Perez, who has spent more than 30 years in the music, TV and film industries., Our goal is for THAT! Network to provide an escape from the negative news and share the true definition of the word Gospel – 'Good News' – through great TV programming."
A variety of programming is currently streaming on THAT! Network, including "The Chuckie Perez Show," "Chuckie and Rosie," "Super Geek," "Pure Laughs Comedy," "The Christian View," "Faith on Film," "Victory Road" and more.
To download THAT! Network on your smart TV, go to streaming channels and type in "THAT NETWORK" in the search.
Perez, who has shared the stage with the likes of Newsboys and DC Talk, began his music career in the Nineties and has recorded for a variety of labels, including Maranatha/Benson, Diadem/Provident and Essential/Provident. He has performed for crowds of more than 250,000 people, played at numerous international music festivals and has toured throughout hundreds of cities and 44 states, as well as in the nations of Israel, Italy and the United Kingdom. The musician is credited with creating genre-defying music while breaking down barriers between people and impacting cultures through Gospel messages.
In addition to releasing two hit songs, "Do You Have a Problem With That" and "I Love Your Ways," Perez's music has been featured in daytime soap operas "One Life to Live' and "All My Children," and in the Disney Channel film "How To Build a Better Boy."
In addition to a TV and music career, Perez served as lead pastor at iBelieve Church in Rancho Cucamonga, California, and is a member of the pastoral staff as Media Pastor at Loveland Church in Fontana, California, with his good friend and Loveland Church senior pastor, Chuck Singleton.
Perez's spare time is spent with family and on his interests of sports and being a foodie. He also works with Holt International to help rescue children from poverty and get them adopted.
"My mission is to bring hope and laughter to families around the world," Perez said. "My mission with my music is still the same: to move and inspire the listener."
To learn more about THAT! Network, like on Facebook. For more information about Chuckie Perez and his various ventures, like Perez on Facebook and follow on Twitter.
###