YV Ministry Spreads God's Love through Music in Their New Single "Glory and Honor"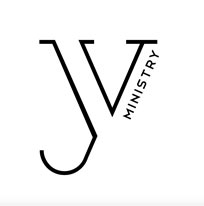 NEWS SOURCE: Cyber PR
November 17, 2021
(Los Angeles, CA) November 16, 2021 - Artists Kelley Nicole, a seasoned singer and performer, and C-Aye, an established producer, engineer, and performer, came together to create the worship and gospel musical duo, YV Ministry. They came to fruition from their music ministry work at Covenant Blessing Fellowship, where they both led musical worship.
Their new single, "Glory and Honor," released on November 12, is an R&B worship song based in the comfort of God's love and presence in our lives. With a sound similar to that of a gospel version of Boyz II Men and Khalid, "Glory and Honor" is the vessel to connect to one's spirituality. Music has always been, and always will be, an excellent tool to do so, and YV Ministry uses that God-given tool to spread God's Love.
"It was in that time of prayer and worship when God gave me this song," shares C-Aye. "I was thinking about the principle of keeping yourself focused on glorifying God, and if the work that you're trying to do in life is honoring God, it keeps you on the path of that perspective. The perspective that glory & honor belong to God. The more we put effort into other stuff, the easier we split into distraction and the like. So I wanted to write a song that said exactly that. And God directed me to the fact that you don't always have to find another way to say what you want to say. Just say it. He gave me a wonderful melody and the rest just poured out."
Listen to "Glory and Honor" here: https://soundcloud.com/yvministry/gloryandhonor
More About YV Ministry
What does it mean to be a yielded vessel? It means "doing one's best to distinguish our will from
God's, and then follow the latter" (2 Tim 2:21). It's a process the leaders of YV Ministry – Kelley Nicole & C-Aye – endeavor to surrender to daily. Born out of their music ministry work as a couple at Covenant Blessing Fellowship (CBF) in Wilmington, CA, they shared a desire to use their God-given talents and combined musical life experiences to form YV Ministry in 2019. With over 15 years of experience in music performance, direction, production, and engineering, C-Aye is a seasoned music professional. He has worked for or shared the stage with such acclaimed producers and artists as Aaron Lindsey, Pop/R&B group All-4-One, Poo Bear, Donnie McClurkin, Kirk Franklin, Claude Deuce, Twinkie Clark, India.Arie, Hip-Hop and R&B hit writers Nate Dogg, Devine Evans, David "DQ" Quiñones, and more. Prior to becoming one of the praise and worship leaders at CBF, Kelley Nicole was formerly one of the lead vocalists for the critically-acclaimed Afro-funk band, Soulfège, and has performed around the world. She's even shared the stage with renowned artists Bobby McFerrin and El Debarge.
Follow YV Ministry via:
Website | Facebook | Instagram | Twitter | Soundcloud | Spotify | YouTube
###