MUNDAY MARTIN PAYS TRIBUTE TO GRUNGE ROCK AND PROCLAIMS GOD'S UPSIDE-DOWN KINGDOM IN HIS NEW SINGLE "IT IS WHAT IT ISN'T"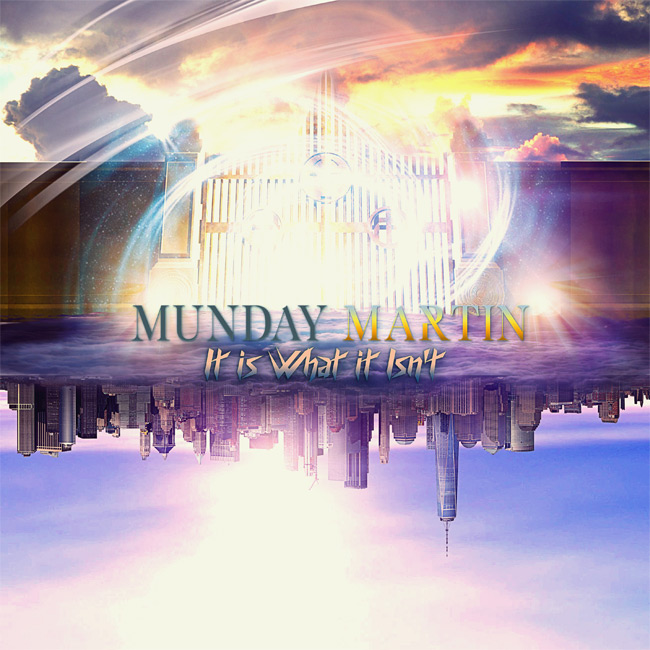 NEWS SOURCE: Marketing with Wisdom
November 26, 2021
Nashville, Tennessee —
What does cutting-edge rock that's embraced by both mainstream and Christian markets sound like? It might sound something like "It Is What It Isn't", the latest single by Munday Martin, available now at
digital and streaming outlets
.
"It Is What It Isn't" was inspired by looking at life like an upside-down kingdom. "The true pathway to peace in life can be as simple as not returning evil for evil, but by showing love. Being kind to the unthankful is an example that seems upside down, but in reality, brings us higher in the Kingdom of God," shares Martin.
"Jesus was our prime example of someone living in the upside down kingdom. The way to life is truly narrow and few find it. When we give, we receive. When we go low, we go high."
In a world where success is measured by fame and fortune, Martin flips the script and points out that there is a better way - a way that seems backward to the world, but is truly life-giving and full of joy.
Upside down in dreams
I found it is what it isn't
Nothing is as it seems
Here it's what goes down
Must come up

This new single from Martin takes listeners back to '90s grunge with its heavy electric guitar, bass and drums throughout the song, with the goal to not just connect with Christian music fans, but also with the mainstream rock fans. "I want listeners to give Jesus Christ a chance after listening to this song and ask Him to teach them how to live upside down," asserts Martin. "They will find that it truly is what it isn't."

The single is already approved to be played on 102.9 The Buzz in Nashville, the city's largest rock station. With a full feature music video and focused digital marketing, there is a lot of excitement around the song already with Martin's fans. "I have already heard feedback that it is my fans' favorite song yet," exclaims Martin. "That makes me very happy! Not only is '80s music making a come back but so is '90s music. My hope for this song is to make waves in the Christian radio community and also be a crossover song into the secular arena to reach more people for Jesus."

Martin has recorded 30 songs this year with producer John Mark Painter (Fleming and John, Steve Taylor's bass player) and will be releasing a single every month. Painter's amazing skills for creating retro sounds reminiscent of the '90s are all over this song and the songs to follow.
About Munday Martin: Martin is known for his riveting story of overcoming drug addiction which will be featured in a major motion picture in the future. His bold and unpredictable music remains extremely likable among many genre hoppers who give him unprecedented reviews. As a child of the 80s, Martin grew up singing and doing on-camera work for national TV and radio commercials such as "Hungry Hungry Hippos," "Nintendo," "McDonald's," and many others in New York City and Chicago. He fearlessly taps into post-punk, new wave, and indie band rock sounds which he lovingly grew up with in the '80s and '90s.
For more information about Munday Martin, visit
mundaymartin.com
. Listen to "It Is What It Isn't"
here
.
###