MUNDAY MARTIN RELEASES "THE FIX IS IN" MUSIC VIDEO - AN ALLEGORY ABOUT SATAN AND HIS KINGDOM OF DARKNESS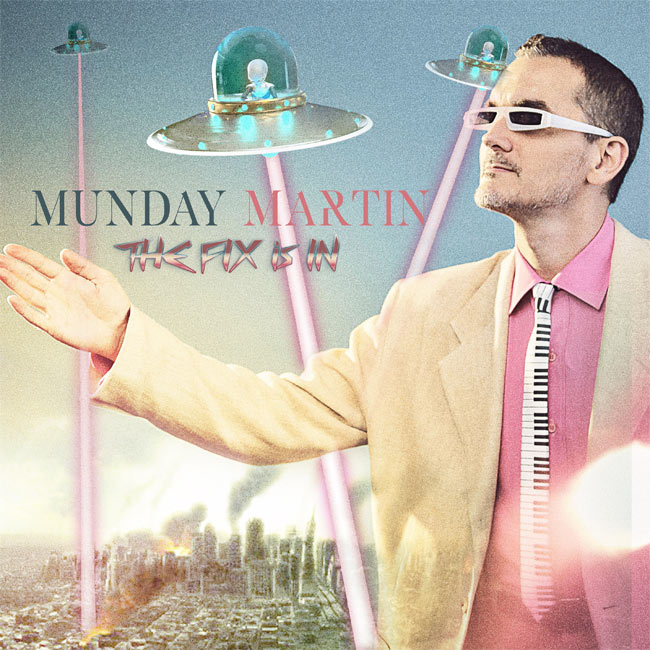 NEWS SOURCE: Marketing with Wisdom
December 9, 2021
Nashville, Tennessee — Munday Martin was inspired to write "The Fix Is In" while he was suffering tremendously from a bad case of COVID pneumonia which took him to the emergency room twice because of low oxygen levels.

A melody came to him in the night which he knew was from the Lord. Even though he was suffering, the song brought him great joy. He proceeded to record the demo during his sickness.

Martin's producer, John Mark Painter from the band Fleming and John, immediately loved it. Martin believes we are all fighting a great spiritual battle and it's time to see an awakening in the church through renaissance, revival, and creativity to reach the lost. This song is intended to cross over into the mainstream market with the hopes of opportunities to share Martin's powerful testimony.

"The Fix Is In" is an allegory written about Satan and his kingdom of darkness trying to take over the world. The aliens are our fight against demons. Martin imagined this allegory flying over Area 51 in his mind. He proclaims that the aliens are here, they don't come in peace, and to tell all of your neighbors!

The music video for the song released on YouTube last week as an indie film adventure in this purposefully B-Side Sci-Fi extravaganza. "There is an urgency to tell everyone we are running out of time," shares Martin. "The added comic relief is key to this music video. We all need comic relief in these times we are living in. When you hear the song and see the music video, it will definitely remind you of Steve Taylor, who is one of my biggest inspirations for doing music."


Tell your neighbors that it's high time
The invasion is moments away
A creature feature but in real life
I guess we've all been played
It was under our noses all this time
Never seen the likes of this
Pack and separate your needs from your wants
Hurry the fix is in
About Munday Martin:
Martin is known for his riveting story of overcoming drug addiction which will be featured in a major motion picture in the future. His bold and unpredictable music remains extremely likable among many genre hoppers who give him unprecedented reviews. As a child of the 80s, Martin grew up singing and doing on-camera work for national TV and radio commercials such as "Hungry Hungry Hippos," "Nintendo," "McDonald's," and many others in New York City and Chicago. He fearlessly taps into post-punk, new wave, and indie band rock sounds which he lovingly grew up with in the '80s and '90s.
###