CHRISTIAN ARTIST, AUTHOR, AND EVANGELIST, MADDIE REY, DEBUTS NEW MUSIC VIDEO FOR "THIS CHRISTMAS"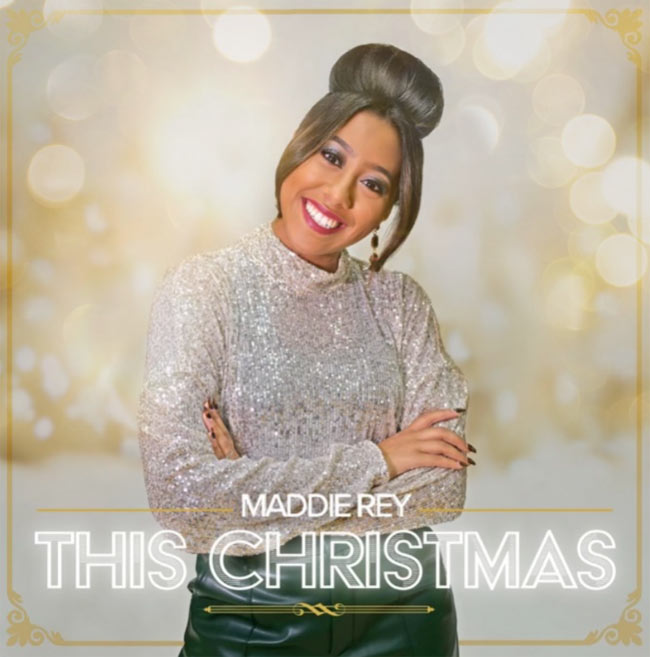 NEWS SOURCE: Sundari PR
December 10, 2021
Off the cusp of her latest book release DWELL: Empowering The Next Generation To Live The Life God Intended (Church of Joy Publishing, 11/16), author, speaker and music artist Maddie Rey has unveiled a new music video for her latest single "This Christmas." The re-imagined version of the holiday classic is now available across all digital platforms. Watch Maddie Rey's "This Christmas" Music Video Now
"I selected 'This Christmas' as my first holiday single to express the joy and faith that I have leading up to Christmas. My desire is for others to have that same spirit heading into the holidays," expresses Maddie Rey.
"I believe that this Christmas -- 2021 -- will be a very special one for so many of us. No matter what we've gone through over the past 20-months, our God is still good. We must stand in faith, lift our eyes to Heaven, and be expectant for this holy season."

Produced by Atlanta music producer Kid Classic, the video was directed by Maddie Rey's longtime video director Jordan Jones and shot at their in-house studio. Maddie Rey's vision was for the video to reflect the song's classic charm and simultaneously fun-loving spirit to help spread Christmas cheer in a season where the world desperately needs hope.
For the latest tour dates and updates on Maddie Rey, visit www.maddierey.com. Her products and merchandise are available at www.thedwellshop.com.

About Maddie Rey
Maddie Rey is an author, youth speaker, Christian recording artist, and overall influencer to this young generation. Maddie is on a mission to empower this generation to live their life for the Lord in a passionate and confident way. Growing up in ministry and with the help of her father and mother and church backing, Maddie Rey, at the age of 12, was able to launch her own ministry, 'Maddie Rey Ministries,' where she provides content and resources to young people through her music, YouTube channel, clothing line, and podcast. Her parents are Pastor Luis and Tricia Reyes, founders of Church of Joy in Waukegan, IL and she also has a little brother named Matthew.
###