El Vow Is Hitting On All Cylinders With His Latest Single "VROOM"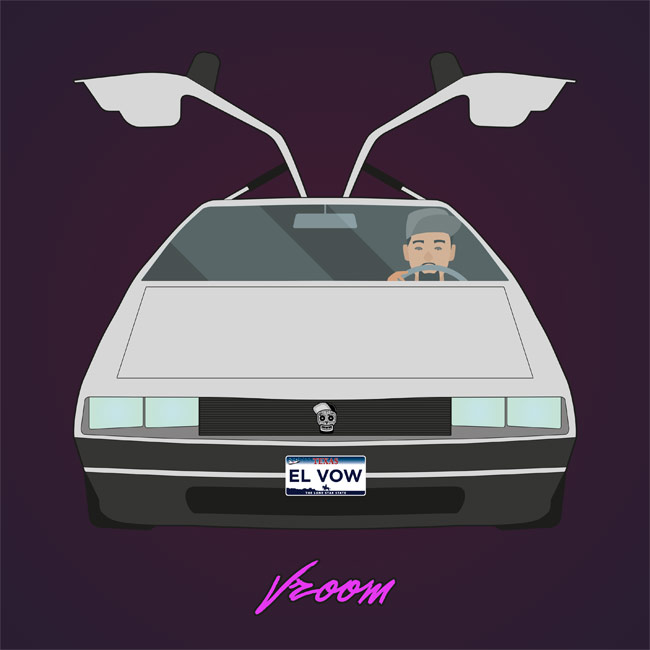 NEWS SOURCE: FiveTwenty Collective
January 28, 2022
Dallas, TX - At the end of 2021, Texas artist and deejay, El Vow turned the "Lights On" as the new year approached. Vow is no stranger to the spotlight thanks to touring with the top names in Christain rap including Social Club Misfits, Derek Minor, KB, and Lecrae. His impressive background has more than prepared him to stand front and center while keeping the party moving. Vow comes into 2022 with his foot heavy on the gas as he drops his first release of the year.
VROOM is a high-energy collision of hip hop and EDM that hits the listener in the chest like a deployed airbag. The record comes equipped with a trunk-shaking lowend that's driven by a pounding kick drum. If melody is a song's suspension, then VROOM is drifting around corners with ease. To top it off, the gospel of Jesus Christ is the motor that makes the single take off.
"[I'm] in my lane," says El Vow. "Moving forward with what God has given me."
VROOM is available now across digital music retailers including Spotify:
https://open.spotify.com/track/15RKxL6zA3tScvqNEN9LjO?si=2412e1acbb3749b7
Follow and Support El Vow
Instagram | Twitter | Facebook | YouTube
Song Details
Title: VROOM
Artist: El Vow
Release Date: January 1, 2022
Production: El Vow
Engineering: El Vow
About El Vow
Although expectations have grown high in recent years for El Vow, he is no stranger to the stage or the art of performing. To date, El Vow has been featured in several national tours along with renowned artists such as Social Club Misfits, Derek Minor, Tedashii, KB and Grammy award winning artist Lecrae. El Vow travels extensively as a solo artist, stretching performances as far as Mexico City and New England. Vow's musical influences include Hip Hop, EDM and deep latin roots, which he claims to slow cook and season with faith and humor. It is no wonder El Vow continues to leave audiences hungry for more.
###