AWAKEN MUSIC SINGS ABOUT LIFE-GIVING POWER OF JESUS IN NEW SINGLE "REVIVE US"
Sophomore Album Set To Release July 15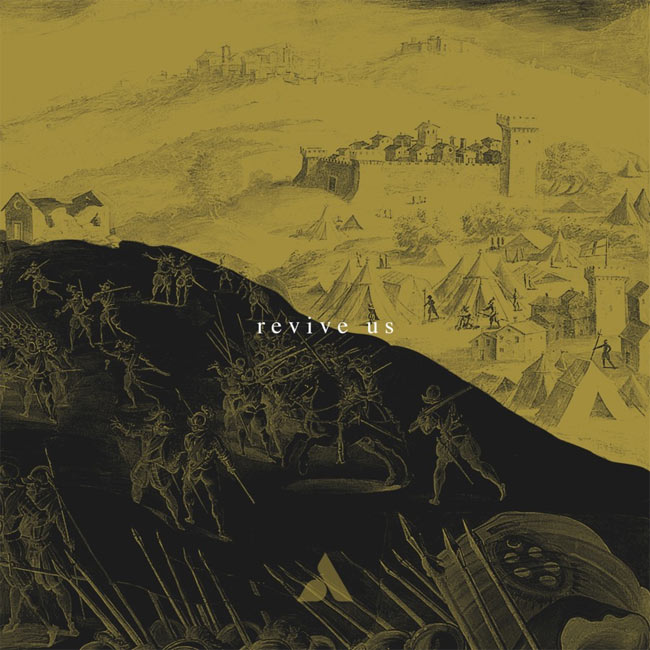 NEWS SOURCE: Hoganson Media
May 20, 2022
San Diego-based collective Awaken Music from the 10,000 member, multi-campus Awaken Church, brings "Revive Us" to digital and streaming outlets everywhere today (May 20) via The Fuel Music. The single follows the group's Worship Leader-premiered "Come What May" single and is the second song to be revealed from its sophomore album set to release July 15.
Produced by GRAMMY Award-winning Stephen Blake Kanicka (Kanye West, for KING & COUNTRY, Danny Gokey) and mixed by David Cook (Chris Tomlin, Zach Williams, Shawn Mendes), "Revive Us" was written by Deshauwn Tagliareni, Providence Cordell and Mike Yeager in advance of Awaken Church's "Revive" Awaken Conference to be held July 14-16.
"The song alludes to the day of Pentecost, which was the birthday of the early Church," says Yeager, Executive Pastor at Awaken Church. "We believe the Church is poised for a rebirth of sorts, with an awakening of Christian courage and a resurgence of the power of the Holy Spirit. This song serves as a declarative anthem to pray for and bring about that revival."
We'll sing until something shifts
Shout 'til the walls come down
Pouring Your Spirit out
Come revive us
We're standing on holy ground
Heaven is coming down
Pouring Your Spirit out
Come revive us
(From the Revive Us" chorus.)
Featured on the multiple playlists, including the world's largest Christian Spotify playlist with over1.4 million likes, Top Christian & Gospel, as well as via outlets like GOD TV, CCM Magazine, JesusFreakHideout, The Christian Beat, Breathecast and many more, Awaken Music hopes people will find encouragement to join in the outworking of God's plan, being active and hopeful in their mission and purpose as Christians.
For all the latest Awaken Music news and more, go to: www.awakenmusic.com, Spotify, Apple Music and Amazon Music.
About Awaken Music:
San Diego-based Awaken Music is a collection of worshippers with a heart for Holy Spirit-filled, declarative and prophetic worship. It's the musical expression of Awaken Church, a vibrant, life-giving multi-campus and multi-generational church led by Pastors Jurgen and Leanne Matthesius. With the Great Commission to win souls and make disciples of all nations at its heart, Awaken Music's international debut album, Lionheart (Deluxe), featured the CCM Magazine-premiered "Fearless," which is meant to remind listeners that the Kingdom of God is unshakeable, regardless of the shaking we see in the world around us, and "Authority," a rallying cry for the Church.
About The Fuel Music:
Established in 2008, The Fuel Music & Management, LLC, is a leading artist management and artist solutions company that independently distributes music internationally. Based in Nashville, TN, the Fuel team brings well over 70 years of combined music industry experience in record label operations, major label distribution and marketing, and artist management for artists ranging from upstart bands to GRAMMY Award-winning, multi-Platinum artists. More information on the company can be found at www.thefuelmusic.com.
###