Music With Meaning And Magic: Agené Rogers Creates Soulful And Engaging Musical Tunes That Allure The Audience
This consortium of gospel music envisions a special connection with a higher power that helps the masses deal with the everyday ups and downs in life.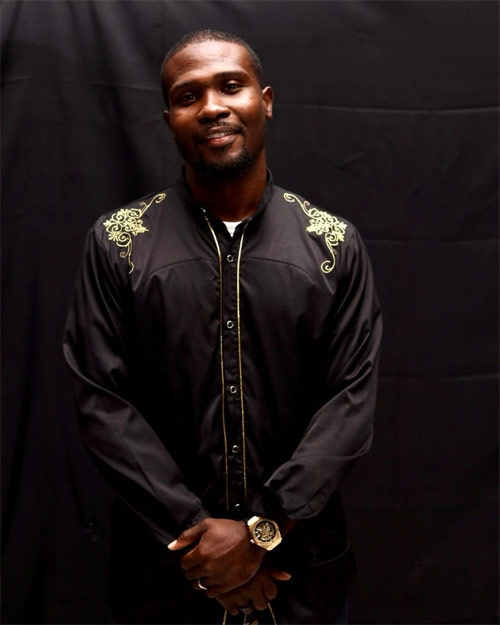 NEWS SOURCE: Artist PR
November 18, 2022
St. Thomas, VI — Agené Rogers is a new up-and-coming artist who creates music that syncs with the hearts and minds of the masses. This is because this music is soulful and deep in a way that induces self-reflection as well as self-love in the minds of listeners. Agené has spent much time trying to derive meaning from his life and in doing so now feels that everyone should do the same. For him, meaning is the only way through which one can make sense of the mess that life throws at us.
The eclectic artist has been guided by one sole quote that encapsulates the starting point of his musical passion: "Without music, life would be a mistake". This simple sentence helps relay the full force of the power of music in creating connections that cross space and time in shocking ways. Agené's goal is to eventually have several original songs well-known throughout the world and in the gospel/Christian center. In this way, the singer wishes to give back to a musical genre that has always been a safe and homely place to his as to many others.
Agené's songwriting process is pretty fun and spontaneous. At random moments throughout the day, a certain line or tune would come to his mind and he'd quickly write it down or record it so that he'd remember it for later. From here on, the songwriter builds on that one or two lines even before the track has been made. Thus, musical melodies and lyrical depth just come to him the moment he sits down to write down his song. Usually, once he sits down to work on something that he made up a part of earlier, it'll only take him about 15 minutes before he has an entire song done.
The rising star has released three immensely moving singles which include "I Will Go", "Promise", and "I'm Here" all of which bring a sense of support and love to a world mired with sorrow. Agené' ultimate goal is to successfully juggle his musical career with both his work in the veterinary field and his obligations as a father.
Stream the inspiring artist's music on YouTube, Spotify, and Apple Music at this link https://music.apple.com/us/artist/agen%C3%A9-rogers/1604247815. Follow the artist's official social media page on Facebook (Agené Rogers Music) for updates on newer music. For interviews, reviews, and/or collaborations reach out through this email agenerogersmusic[at]gmail.com.
ABOUT
Agené Rogers is a 32-year-old man who was born on the beautiful island of St. Thomas, USVI. His passion is writing relatable and meaningful music that makes an impact in people's lives. A few people have mentioned to him how deeply one of these songs has touched them and how it was exactly what they needed to hear at a particular moment. It is this gratification that the musician diligently works for.
Apart from singing, Agené works full-time as a veterinary technician and enjoys other hobbies besides songwriting, such as hiking, martial arts, and entrepreneurship. He currently sings with his church's praise team 'Timeless Praise'. The aspiring artist has written songs for many years but has only recently decided to pursue songwriting professionally. With a staunch belief in God-given strength and an enduring passion for music, Agené hopes to move millions with his music!
###