JODY AND LANI RELEASE "O COME, O COME, EMMANUEL" LIKE YOU'VE NEVER HEARD IT BEFORE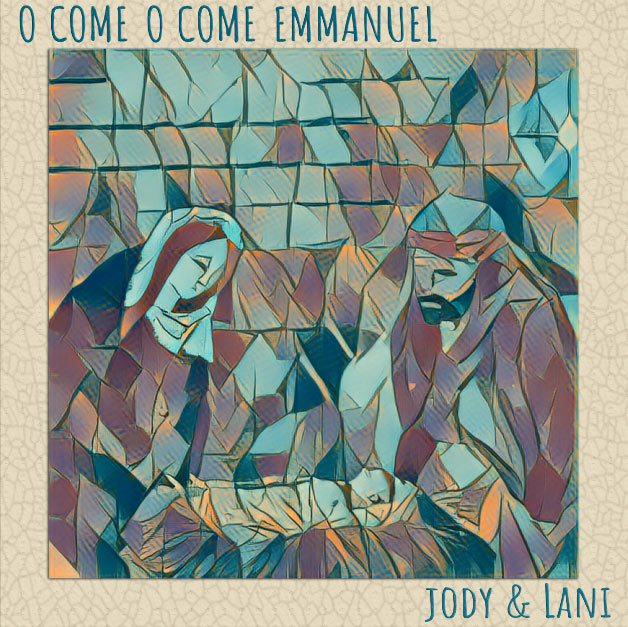 NEWS SOURCE: JODY AND LANI
December 1, 2022
TEXARKANA, TX (DEC. 1, 2022) - Worship artist husband and wife duo Jody and Lani will release their first Christmas single, "O Come, O Come, Emmanuel," on Dec. 2.
Just in time for Christmas music listeners, the traditional hymn melody is blended with a driving guitar and energetic string arrangement that brings a fresh sound to this familiar favorite.
Scripture explains that Emmanuel is a name for Jesus which means God with us. It is found in both the Old and New Testament foretelling the birth of Jesus.
"The style of our song reflects both the old and the new and represents the weariness of waiting for our Hope to be fulfilled, " Lani said. "So, whether we are joyful in celebrating this Christmas or feeling heavy and broken just trying to make it through the season - these timeless lyrics remind us that God will meet us right where we are."
Rejoice! Rejoice! Emmanuel shall come to thee O Israel
"We wanted to find an acoustic version of "O Come O Come Emmanuel" for our church but after searching for a while, I decided to create my own." said Jody who played each instrument, sang background, and produced the track.
Jody and Lani have enjoyed introducing their single in worship gatherings and Christmas concerts and have received encouraging responses to their adaptation ahead of the Dec. 2 debut.
Jody and Lani hope listeners are reminded that God's plan has always been to be with us. Until we reach heaven, may Jesus himself be our King of Peace.
About Jody and Lani
Jody and Lani Crump are worship leaders and songwriters.
Jody was a member of the band Pocket Full of Rocks and has recorded and toured with many Christian bands. Lani has a background working in the music industry and a bachelor's degree in music. They have spent the past 10 years leading worship together for their local church and writing songs that encourage people to connect with God through authentic worship.
In November they released their first-ever single "Come In Your Power" and are excited to continue releasing music, leading worship and performing at events.
They are married with three children and recently relocated from Nashville, TN to Texarkana, TX.
Learn more about Jody and Lani at https://www.jodyandlani.com.
###