CHART-TOPPING POWERHOUSE VOCALIST KIM PERSON APPEARS ON BILLBOARD'S 2022 YEAR-END CHART
CURRENTLY IN THE STUDIO BURNING THE MIDNIGHT OIL AS SHE PREPS FOR NEW MUSIC COMING SOON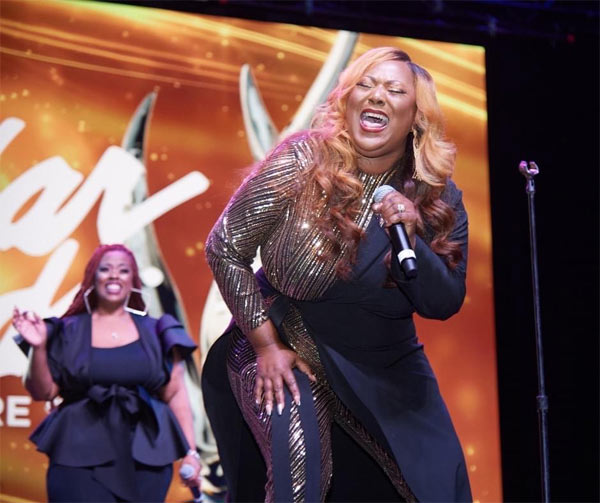 Kim Person performs at the 37th Annual Stellar Awards Pre-Show on Friday July 15, 2022 in Atlanta Georgia at The Battery Atlanta.
Image Contributor: Earl Gibson III/Shutterstock

NEWS SOURCE: Hardy PR
January 13, 2023
RALEIGH, NC (Friday, January 13, 2023) - - Five-time Stellar Award nominated Gospel powerhouse vocalist Kim Person's latest EP release JOURNEY 2.0, which is a continuation of her 2019 album release THE JOURNEY (KLP Enterprises) lands at No. 39 on Billboard's 2022 Year-End Top Gospel Albums chart. Released on October 1, 2021, the project debuted and made its first-ever career appearance on Billboard's all-genre Top Albums Sales chart, peaked at No. 2 on Billboard's Top Gospel Albums chart, and spent three weeks at No.1 on Nielsen Soundscan's Physical Gospel Albums chart.
Her 5-track EP fueled lead radio single "Wonderful," led to her earning three 2022 Stellar Award nominations for Albertina Walker Female Vocalist of the Year, Traditional Female Vocalist of the Year, and Traditional Album of the Year. Kim Person even performed the song at the Stellar Awards pre-show. In October 2022, she took home an Avidity Award for Female Artist of the Year.
"Wonderful" also experienced great radio success with appearances in the Top 50 on Billboard's Gospel Airplay chart, Top 30 on Mediabase Gospel Radio chart, and hit No.1 for two weeks on the Indicator chart. Lastly, the Raleigh, North Carolina native was honored by TCP Magazine's Peggy Tatum as a "Hometown Hero" for her unselfish service to her fans and community.
Kim Person closed 2022 with lots of wonderful blessings including new music coming soon and set to be released in Spring 2023.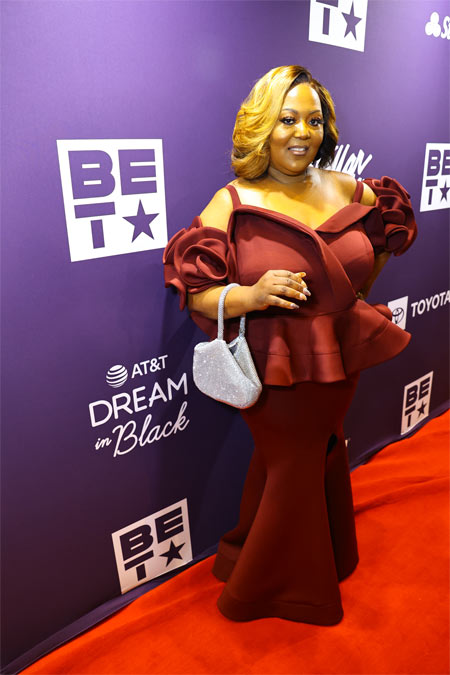 Kim Person attends the 37th Annual Stellar Awards Show red carpet on Saturday July 16, 2022 in Atlanta Georgia at the Cobb Entry Performing Arts Center. Image Contributor Earl Gibson III/Shutterstock
###