JJ WEEKS SET TO RELEASE NEW MUSIC EVERY SIX WEEKS
First Single In Over Two Years, "Graveyard," Is Streaming Now

Debut Full-Length Solo Album Slated To Release Fall 2023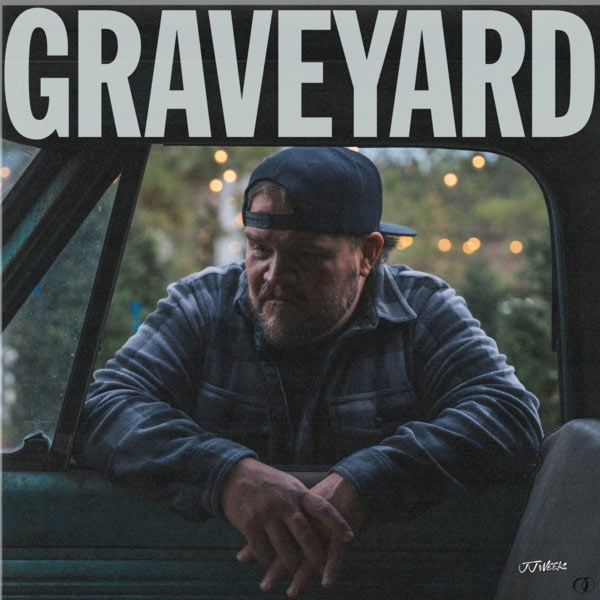 NEWS SOURCE: Hoganson Media
March 13, 2023
Renowned, Macon, GA-based Radiate Music songwriter and powerhouse vocalist JJ Weeks returns after more than a two-year hiatus from releasing new music with the first single, "Graveyard," from his upcoming full-length debut solo album. Available now at digital retail and streaming outlets globally from Radiate Music via https://ffm.to/jjwg, the song is also the first of several new tracks to release in succession every six weeks leading up to the LP slated for fall 2023.
"Graveyard" was co-written by Weeks, GRAMMY-nominated, two-time Dove Award-winning "Producer of the Year" Ian Eskelin (who also produced the track), five-time Dove Award winner Tony Wood and Dove Award winning and GRAMMY-nominated Michael Farren. Delivering a passionate vocal performance, Weeks is joined by a chorus of voices on the single, all emphasizing the hope Christians have for the here and now, and beyond.
"The greatest victory that ever happened in humankind history happened in a graveyard," says Weeks. "That is where our God, Jesus Christ, stood up and defeated death, hell and the grave.
"I've noticed in my own life that there have been moments where it seems like everything is falling apart," continues Weeks. "It's at those moments when all seems hopeless and desperate that I've seen God show up and do amazing things in my life. That's what this song is all about. You may be facing a situation where you don't understand what in the world is going on, but hang in there because the greatest victories happen in a graveyard."
When the God of Resurrection
Starts rollin' up His sleeves
Just like that unexpectedly
Death gives away to victory
Dawn will break and blood will race
To the rhythm of a beating heart
It ain't the first or the last time He'll rob a graveyard
("Graveyard" chorus)
The new single follows Weeks' acclaimed The Sound Of Freedom EP that features the radio single and CCM Magazine-premiered title track along with "Choices" and the hopeful anthem, "Days Like These."
Singing his new music and fan favorites while on tour, Weeks is currently on his My Porch Tour featuring special guest and labelmate Justin Warren. For all the upcoming tour dates, go to https://www.facebook.com/jjweeksmusic/events.
For all the latest JJ Weeks tour and music news, visit jjweeks.org, Facebook, Instagram, Spotify, Apple Music and YouTube.
About JJ Weeks:
A powerhouse voice intent on "making a difference in people's lives," singer-songwriter JJ Weeks formed the JJ Weeks Band in 2001. The band went on to release seven acclaimed, full-length albums that sparked the Billboard Top 10 radio hits "What Kind Of Love" and "Let Them See You," as well as songs that have been featured on the official soundtracks for both the high-profile films God's Not Dead ("Save Us," 2014) and Four Blood Moons ("Is It Ever," 2015). Continuing his journey as a solo artist from his home base in Macon, GA, Weeks released his debut solo EP, The Sound Of Freedom in 2020 which led to a featured spot on the Winter Jam Tour Spectacular. Touring with artists like Jordan Feliz, Austin French and more, Weeks also supports the work of Holt International, a leading adoption agency that works in 14 countries around the world.
About Radiate Music:
Founded by Ian Eskelin, Radiate Music launched in 2015. Eskelin's 20-plus-year resume in the music business, ranging from being a recording artist to a record executive, gives him a unique perspective in partnering with artists who are passionate about impacting culture with music. Eskelin, who has recorded more than 50 Top 10 singles in the United States alone, including 20 No. 1 songs, and whose songs have been licensed for use by ABC, NBC, CBS, ESPN and many feature films, is looking to break additional ground with Radiate. Radiate's artist roster includes Natasha Owens, JJ Weeks, Justin Warren, About A Mile, Attaboy and Inspiration Worship.
###
For more info on JJ Weeks, visit the JFH Artists Database.