JANICE & EJ GAINES LAUNCH NEW PODCAST 'ONLY GAINES' WITH EMF'S ACCESSMORE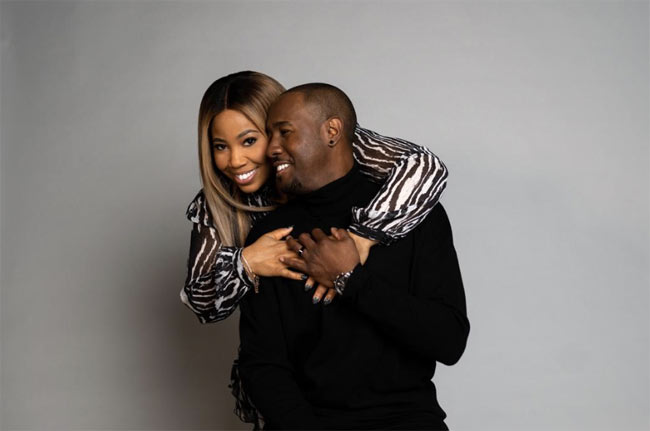 NEWS SOURCE: Cr8 Agency
March 20, 2023
NASHVILLE (March 20, 2023) —Singer, songwriter and speaker Janice Gaines teams up with her music executive and attorney husband, EJ Gaines, for their new podcast, ONLY GAINES, in an exclusive partnership with popular podcast platform AccessMore. The weekly podcast, available in both audio and video format, launches today at AccessMore.com and everywhere podcasts are available.
ONLY GAINES features the fun couple squarely in their element—having honest and often hilarious conversations about the life they're living, the lessons they're learning and the things they're gaining along the way. From marriage and parenting, to careers and dreams (and everything in between), Janice and EJ share what it looks like to love God, and each other, in it all.
"We're excited to give people a fun glimpse into our lives through this new podcast," Janice and EJ share. "We hope fans will be able to hear themselves in our stories, and that they can glean from the things we've gained through life's lessons."
AccessMore is a leader in faith-based podcasts and features top podcasters Candace Cameron Bure, Tauren Wells, Lisa Harper, and more. AccessMore's current platform contains 50 shows and an always growing library of over 5,500 episodes featuring conversations that help listeners tackle life and faith with compelling and inspiring content. AccessMore is part of Educational Media Foundation (EMF), parent company to K-LOVE and Air1, the world's largest Christian music radio networks.
Listen to ONLY GAINES at AccessMore.com (http://bit.ly/OnlyGaines) or via the AccessMore app today!
Stay Connected with Janice & EJ Gaines
Instagram: www.instagram.com/janicegaines / www.instagram.com/ejgaines
Facebook: www.facebook.com/janicegaines / www.facebook.com/ejgaines1
Twitter: www.twitter.com/janicegaines / www.twitter.com/ejgaines
About Janice & EJ Gaines
Janice Gaines is a Dove and Stellar-award nominated singer and songwriter, as well as a popular speaker/teacher who holds a Master of Divinity from Ashland Theological Seminary. EJ Gaines is an entertainment attorney licensed in New York and Tennessee, and a music executive with two decades of experience in the music business. They live in the Nashville area with their two sons.
About Educational Media Foundation
Educational Media Foundation (EMF) is a nonprofit, multi-platform media company on a mission to draw people closer to Christ. Founded in 1982 in Santa Rosa, Calif., with a single radio station, EMF today owns and operates the world's two largest Christian music radio networks (K-LOVE and Air1) with more than 1,000 broadcast signals across all 50 states, streaming audio reaching around the world, and a growing family of media ministries including podcasts, books, films, concerts and events. EMF employs 500 team members between its offices in Nashville, TN; Rocklin, CA; and field locations around the country. (For more information, visit www.emfbroadcasting.com)
###