SYNTAX CREATIVE ANNOUNCES PARTNERSHIP WITH 615 HIDEAWAY RECORDS AND MAN-DO-LIN PRODUCTIONS
Two More Bluegrass Labels Complement Growing Roster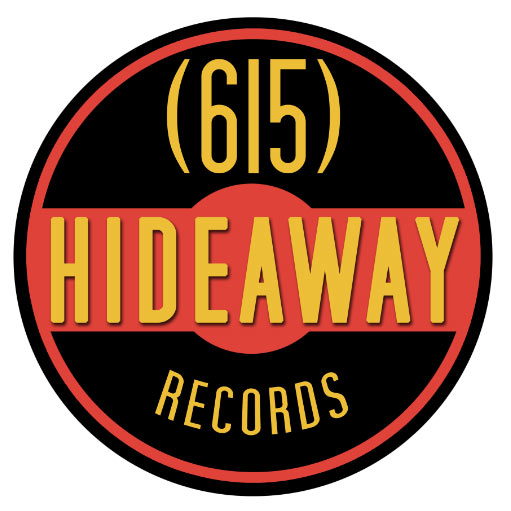 NEWS SOURCE: Syntax Creative
March 20, 2023
Nashville, Tenn., Monday, Mar. 20, 2023 — Syntax Creative is excited to announce a new partnership with 615 Hideaway Recordings which will include Man-Do-Lin Productions, a label distributed by 615 Hideaway. Both of these record labels are Nashville-based and specialize in Bluegrass. The next two releases under this new deal are "Red Rover" by Audie Blaylock & Redline and "Goodbye to the Blues" by David Parmley, available everywhere this upcoming Friday.
"Syntax Creative is our natural home," 615 Hideaway CEO Sammy Passamano III said. "They have incredible knowledge and years of experience serving specialized genres such as Bluegrass. We are building a powerful catalog and home for artists who produce high quality music that stands the test of time."
"He's not kidding about us being the right fit," said Syntax Creative CEO Timothy Trudeau. "Unlike many independent artists in niche genres that treat digital as an afterthought, 615 Hideaway actually embraces digital. We love that they will also be adding their energy to distributed labels starting with Man-Do-Lin Productions."
Passamano comes from a long line of music professionals. His grandfather, Sam Passamano I, was an Executive at MCA Distribution, and his father, Sam Passamano II was the owner of Rural Rhythm Records between 1987 and 2020. He is now making his own mark on the music industry with 615 Hideaway Records, which boasts a roster of bluegrass veterans and newcomers.
"We believe that the digital marketplace is ripe for growth," stated Passamano. "There are constant developments and ways to bring new audiences to classic content. We are looking forward to that journey together with Syntax Creative."
"615 Hideaway Records is tied to a family tradition of music business," says Syntax Creative marketing coordinator, Erin Moorman. "We're honored to play a role in continuing the Passamano family legacy."


Man-do-Lin Productions is owned and operated by Ronnie Reno, whose illustrious career spans across six decades and includes time with the Osborne Brothers, Merle Haggard, and Conway Twitty. Man-Do-Lin Productions is dedicated to preserving the fine recorded works of pioneer artists such as members of the Reno Family, Lester Flatt, Mac Wiseman, among others. To learn more, visit https://ronniereno.com.
615 Hideaway Recordings is a record label that specializes in Bluegrass music in the digital format and has a high-level video production studio and video marketing and promotion services for its artists. Established in 2019 by Sam Passamano, III, 615 Hideaway serves to keep traditional bluegrass music alive. Their roster includes artists such as Audie Blaylock, David Parmley, Bill Emerson, and Rock Hearts. To learn more, visit https://the615hideaway.com.
Syntax Creative is one of the top independent digital distributors, design firms, and marketing agencies, representing more than 150 record labels. Their impressive list of clientele includes Mountain Home Music Company, Organic Records, Pisgah Ridge Records, Pinecastle Recording Company, Bonfire Music Group, Mountain Fever Records, Travianna Records, Dark Shadow Recording, Song Garden Music Group, 615 Hideaway Records, and Man-Do-Lin Productions, among others. To learn more, visit https://syntaxcreative.com.
###