Katie Lighty Drops New Single, "Honestly"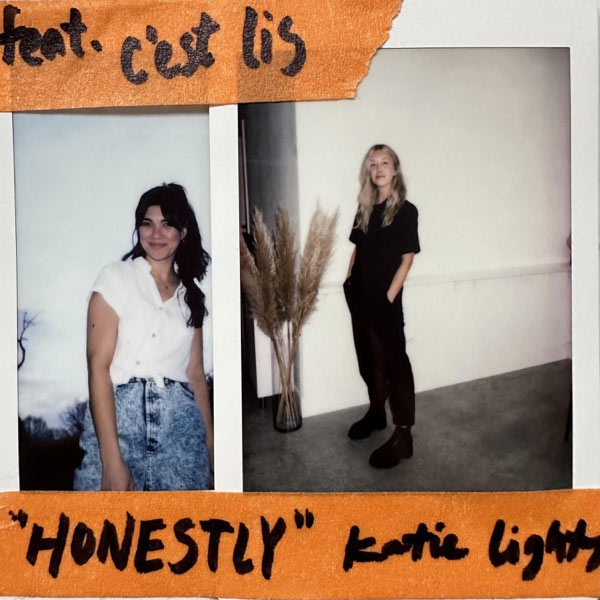 NEWS SOURCE: Katie Lighty
March 29, 2023
"Matthew 6:6 in The Message paraphrase says:'Here's what I want you to do: Find a quiet, secluded place so you won't be tempted to role-play before God. Just be there as simply and honestly as you can manage. The focus will shift from you to God, and you will begin to sense his grace."
Katie Lighty drops new single, "Honestly," available now on digital platforms. "After going through a season of change and loss, I had been contemplating deeply what it means to experience God's peace and joy in the midst of real pain and grief. Being honest before God must include bringing the full range of our emotions to Him without holding back, whether it's sadness, anger, longing, jealousy, joy, or pain. As we do so, the journey of healing begins, and the weight of what we're carrying begins to cease as we learn to trust He will carry it with us." This is what Lighty had to say when asked about the inspiration for her brand new single Honestly.
This song features another artist whom Lighty has had a long history with. Katie told us how this collab came to fruition. "Elisa (C'est Lis) is an accomplished multi-instrumentalist, singer/songwriter. She and I grew up across the street from each other in Beaverton, OR, and reconnected as adults through social media (she was living in N. Carolina). A year ago I had written the chorus of "Honestly" and shared it with her, and invited her into the process of finishing the song with me. I then wrote the first verse and bridge, and she wrote the second verse. After tracking vocals, Elisa then added beautiful string parts to this song, and it gave this song everything needed to feel complete."
Continuing to release songs which were written in 2022, 'Honestly' is a song that's a tender cry from the heart. The addition of real strings has given this particular song a new tapestry of creativity that Lighty has yet to explore in the past. As her sound continues to develop, her core strength still shines through. Writing relatable songs with melodies that never leave your head, and Lighty delivers again.
Honestly is available now on all major platforms.
LISTEN:
FOLLOW KATIE:
FOLLOW ELISA:
###