BURLAP TO CASHMERE REUNITES TO TWO SOLD OUT SHOWS IN NYC
CHART-TOPPING BAND PERFORM AT HISTORIC BITTER END FOR THEIR 25TH ANNIVERSARY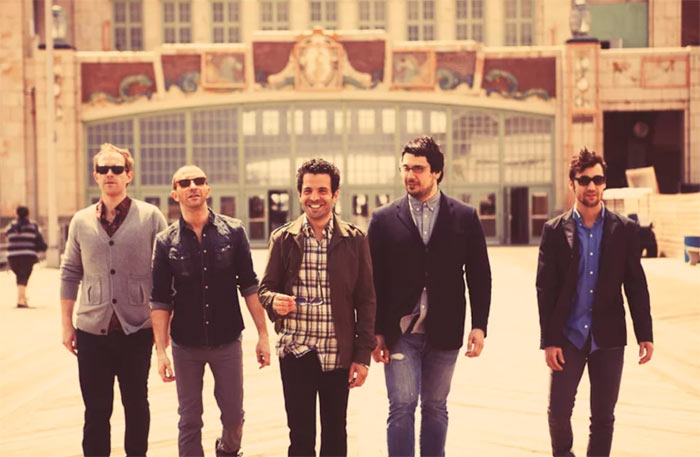 NEWS SOURCE: UTR Media
April 11, 2023
[NEW YORK, NY] Genre-bending folk rockers Burlap to Cashmere have reunited for two sold out concerts at the historic Bitter End in Manhattan. It signals a comeback for the energetic ensembled who took Christian music by storm in 1998, spending more than forty weeks on the Billboard charts with their Dove Award-winning album Anybody Out There?
"This is a special time for our band's history," shared Steven Delopoulos, band co-founder and lead singer. "We're feeling good, we have positive energy, and we are inspired as we start to reconnect with our fan-base."
Delopoulos joined original BTC members Johnny Phillippidis, Theodore Pagano, Michael Ernest, and Roby Guarnera on stage in New York City for two sold-out performances on March 23. Both shows were recorded for a potential live album and live concert video. BTC has a legacy as one of the most buzzed-about live bands in Christian music history. To date, they have received more than seven million streams across platforms.
"I've seen Burlap live at least nine times, but tonight they were at their finest," shared Dave Trout from UTR Media, who was at the Bitter End shows on March 23. "I was beginning my career in broadcasting when Burlap's music arrived 25 years ago. Their songs were consistently a cut above. And these songs continue to stand the test of time."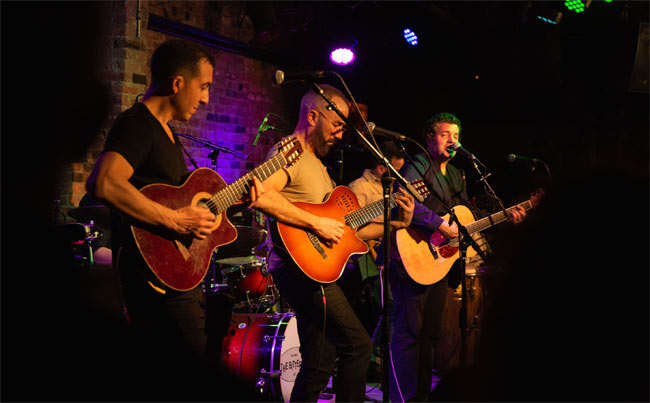 Burlap to Cashmere had a meteoric entrance into the Christian music industry, including being the first ever "reverse crossover" artist, originally signing a mainstream recording contract with A&M before joining the Squint Records roster in 1998. What followed was a string of chart-topping songs, including "Basic Instructions," "Treasures in Heaven," and "Mansions," as well as a whirlwind touring schedule that included sharing the stage with Jars of Clay, Michael W. Smith, Delirious?, and DC Talk. For a variety of factors, BTC disbanded in 2000, but then reformed over a decade later to release two more studio albums, in 2011 and 2015 respectively. Their 1998 debut Anybody Out There? won the Dove Award for Rock Album of the Year.
"Seeing this incredible turnout and reaction to our performance means the world to us,'" said BTC drummer Theodore Pagano. "Getting these original band members back together is like a family reunion, and we feel invigorated to reconnect with our long-time fans."
BTC returns in 2023 with a new sense of energy and the support of their dedicated fans. The band is currently meeting to discuss a possible Kickstarter campaign in the weeks ahead. They are open to the possibility of a 25th anniversary tour.
Connect with Burlap to Cashmere on social media @burlaptocashmere and BurlapToCashmere.com.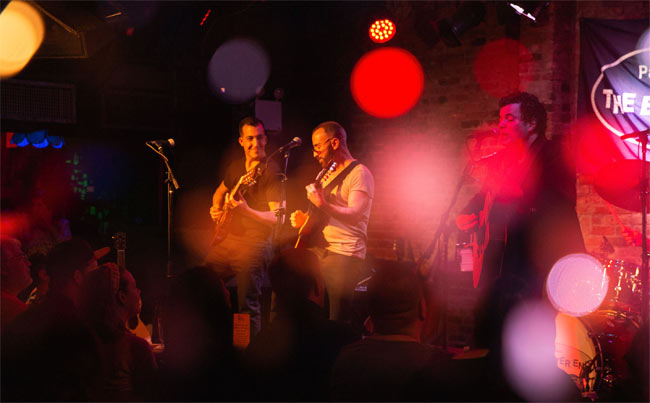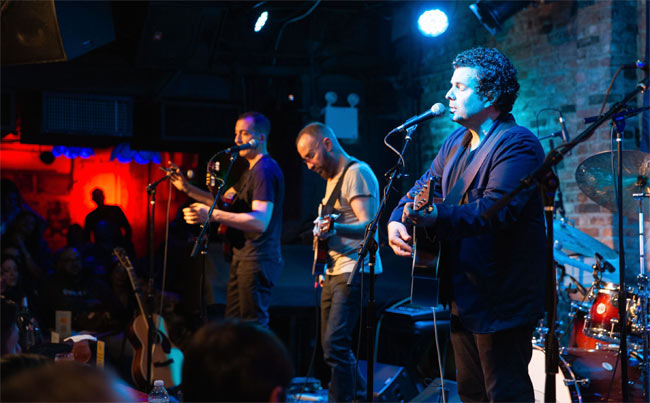 ###