3x Grammy Nominated and Stellar Award-Winning Group, THE WALLS GROUP Stop By THE JENNIFER HUDSON SHOW To Deliver A Powerful Performance Of Their Smash Single, "I NEED YOU"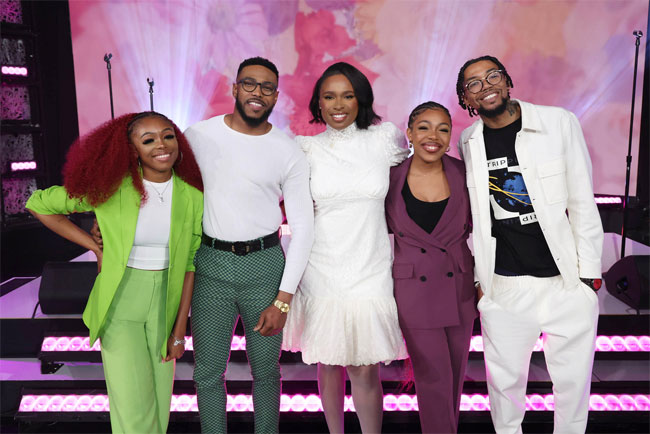 Photo Credit: Chris Millard /Warner Bros.

NEWS SOURCE: 2R's Entertainment & Media PR
April 12, 2023
The siblings-quartet, THE WALLS GROUP, kicked off Easter Weekend like only they could, as they gave a spectacular performance of their new fan-favorite song, "I NEED YOU," on The Jennifer Hudson Show. Days later, the outstanding and riveting performance still has people talking. The group is celebrating the release of their fourth studio album, "FOUR WALLS", which is globally available now, via the My Block Inc./SRG-ILS Group label imprint.
"I NEED YOU" was written by Ahjah Walls, Darrel Walls, Eric Dawkins and Warryn Campbell and produced by Warryn Campbell for My Block Inc., and Eric Dawkins for Pencredible Productions LLC. "I Need You, was inspired by the fact that we need God no matter what. It does not matter where we've been, where we go, or what we've seen. We've collectively come to know that we need God in all things. He makes the difference in our stories, and we know that apart from Him, we can do nothing but fail," mentions The Walls Group.
(PERFORMANCE LINK) THE WALLS GROUP PERFORM "I NEED YOU" ON THE JENNIFER HUDSON SHOW
ABOUT THE WALLS GROUP:
Stellar Award-winning and Grammy-nominated siblings, The Walls Group, are this generation's most culturally relevant gospel crew. Members Darrel, Rhea, Alic and Ahjah have been making a major impact in the music industry for over a decade and are still discovering new and bold ways to use their voices.
Ministry is the heart of The Walls Group and singing is the vessel in which to tell of the good news. Having worked with PJ Morton, Brandy, Frank Ocean, Kirk Franklin, Jonathan McReynolds & more they've proven that their youthful and powerful voices stand toe to toe with some of the leading artists across genres today.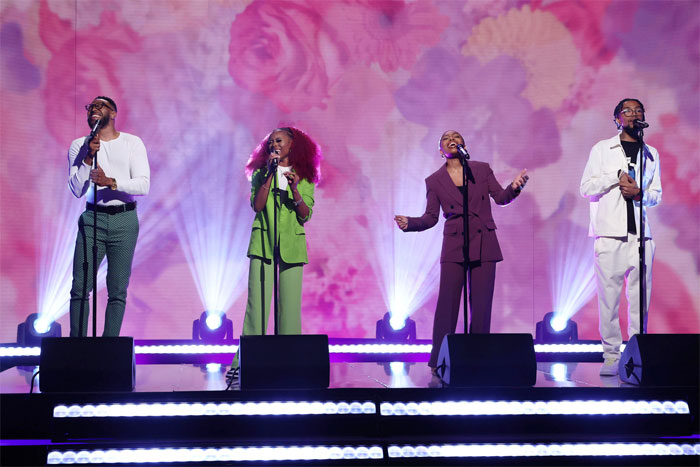 THE WALLS GROUP (from Left to Right); Darrel Walls, Rhea Walls, Ahjah Walls, Alic Walls
It's said that "Everything's Bigger in Texas" and that was not missed on this Houston based family. Their family is big (the group represents four out of 8 children to Roger & Alicia Walls), their sound is big and their individual personalities are even bigger. Outside of music, The Walls are maximizing their talents through hosting, content creation and ministering.
"We're just ordinary people, aspiring to do extraordinary things."
CONNECT WITH THE WALLS GROUP:
Website: www.TheWallsGroup.org
Instagram: THE WALLS GROUP
Twitter: THE WALLS GROUP
Facebook: THE WALLS GROUP
###