YP aka Young Paul Confronts the Spirit of Fear By Bringing Light to the Darkness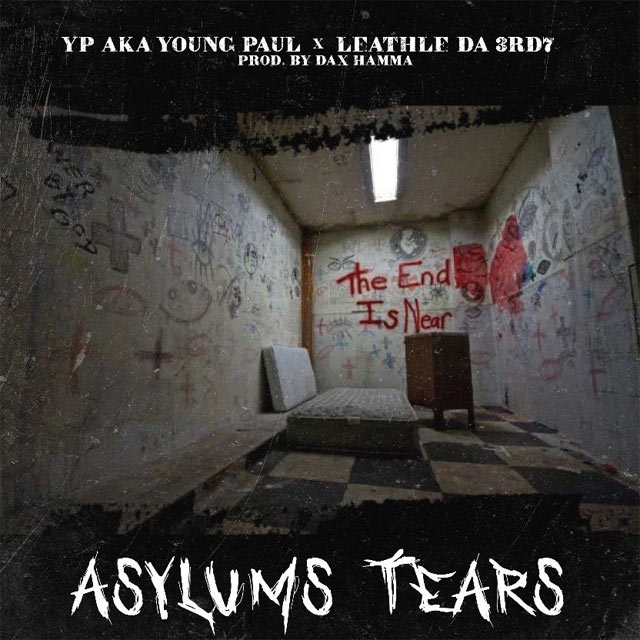 NEWS SOURCE: FiveTwenty Collective
April 27, 2023
Hudson County, NJ / South Bronx, NY - "For God has not given us a spirit of fear and timidity, but of power, love, and self-discipline. So never be ashamed to tell others about our Lord. And don't be ashamed of me, either, even though I'm in prison for him. With the strength God gives you, be ready to suffer with me for the sake of the Good News." [2 Timothy 1:7-8]
Isolated. Confused. Forgotten. What do you do when you feel trapped? How are you to feel when hope is hard to find? When screams from outside the walls are all that come to comfort you, it is easy to be washed by a stream of the Asylums Tears. Even in the darkness, we must search for the light.
YP aka Young Paul and Leathle Da 3rd7 walk the halls of the structure that once housed the world's outcasts. Asylums Tears is a genre-bending record that pushes the limits of mainstream American Christianity. The duo is putting believers on notice that we can no longer turn a blind eye to the gritty reality of life and attempt to simply hide it away. We have the truth at our fingertips that sets the captives free, maybe it's about time that we give the remedy to those who need it most.
The Dax Hamma-produced track evokes a feeling of unease that keeps listeners on the edge of their seats, unable to be truly comfortable. The pounding low-end and sustained synths are reminiscent of the musical scores for the most popular horror flicks. Completing the eerie feel are sampled screams which sonically surround the listening environment. YP and Leathle trade off bars that paint vivid pictures while consisting of deeper, metaphorical themes. Asylums Tears is everything that classic east coast boom bap is expected to be.
Asylums Tears hits digital streaming platforms on April 28, 2023.
"Where I'm at when it rings, it ain't a bell, it's a gun show / where gun smoke in the air, where the guns blow"
Support YP aka Young Paul: Twitter | Instagram
Song Details
Title: Asylums Tears
Artist: YP aka Young Paul
Release Date: April 28, 2023
Production: Dax Hamma of Menace Movement
Feature: Leathle Da 3rd7


About YP aka Young Paul
YP aka Young Paul was born and raised in Jersey City, NJ. He bounced around Hudson county for the next 25 years. Currently, YP is living in the South Bronx and has been there for almost 10 years. Rapping for over a decade, YP has collaborated with some of the best DJ's and artists from around the world. His mission is to create art that hip hop fans can appreciate and enjoy. Simultaneously, YP brings hope and encouragement to seek after God for transformation and renewing of the mind. His hope is that, through music, people will be encouraged to go after Jesus.
###