KATIE ARRINGTON RELEASES NEW EP TODAY
'Home' Now Available On All Streaming Outlets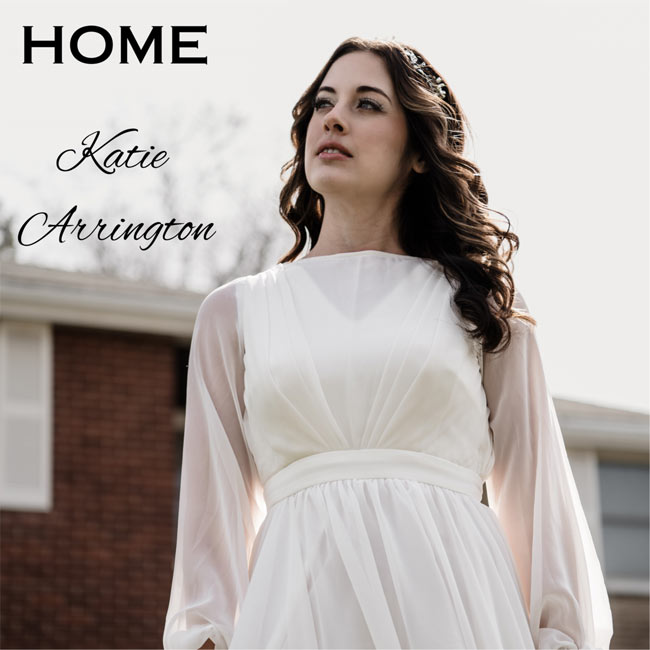 NEWS SOURCE: INOV8 PR
May 1, 2023
Nashville, TN (May 1, 2023) - Katie Arrington, a rising star in the world of Christian music, has released her EP on all major streaming outlets. The EP, which includes six songs, showcases Arrington's talent as a singer and songwriter and her deep faith in God.
Arrington's journey in music started in her youth group and church choir, where she began singing and playing guitar. She started writing her own worship songs at the age of 14 and played them for her local church. After taking a break to pursue her education and start a family, Arrington started leading worship again regularly in 2018. As she gained confidence as a solo performer, more worship songs flowed out during this season as a worship leader.
Despite having no formal music training, Arrington's experiences leading worship have taught her everything she needs to know about music. Her lyrics are deeply grounded in Scripture, and her style ranges from folk to hymn-like songs. Arrington is inspired by Matt Redman as a songwriter, and Audrey Assad's beautiful, contemplative style of worship songs has also shaped her development as a musician.
Arrington's first single, "Blessed Is the One," debuted at No. 2 on CRC Weekly and "My God, My God" debuted at #1 on CRC Weekly. Three of the songs on her EP received honorable mentions in the 2022 SongDoor competition.
The EP features six songs, including "Blessed Is the One," "Home," "Perfect Trinity," "My God, My God," "Our Blessed Redeemer," and "As I Lay Down to Rest." Each song is closely connected to a passage from the Bible, and Arrington's lyrics are deeply grounded in God's Word.
Arrington's willingness to delve into difficult topics in her music sets her apart from other Christian music artists. Her songs reflect the wide range of emotions captured in the Psalms, and almost all of her songs are directly linked to a passage from the Bible. Arrington's music is a source of comfort and hope for listeners.
"I strive to be faithful to share the songs God has entrusted me with," said Arrington. "My hope is that my music will be a source of comfort and hope for anyone who listens to it."
Connect with Katie Arrington:
https://www.katiearringtonmusic.com/
https://www.facebook.com/katiearringtonmusic
https://www.instagram.com/katiearrington/
Purchase EP:
https://katiearrington.bandcamp.com/album/home
###