Girder to Release Collector Editions of The Showdown Albums Backbreaker and Blood In The Gears
Both albums contain collector sleeve and LTD Gold Foil Collector Cards. Blood In the Gears contains 3 bonus tracks as well.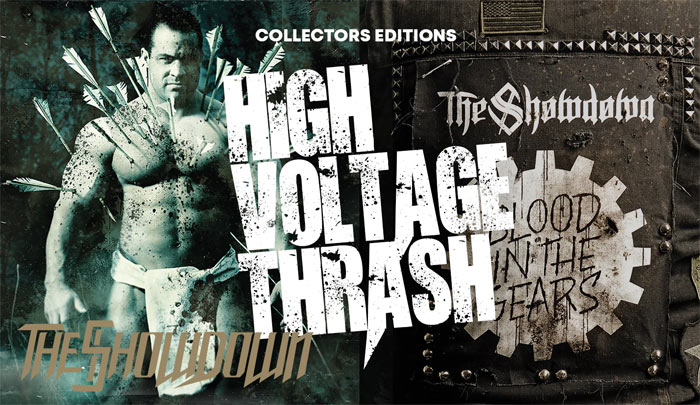 NEWS SOURCE: Girder Music
May 18, 2023

May 17, 2023 - Girder Records, a prominent name in the music industry, is thrilled to announce the highly anticipated re-release of two groundbreaking albums by the renowned band, The Showdown. Fans and music enthusiasts alike can now pre-order the remastered editions of "Backbreaker" and "Blood In the Gears," which come with exclusive Limited Edition Gold Foil Collector Cards and collector sleeves. These albums are set to launch on July 20th.

Originally released on Solid State Records in 2008, "Backbreaker" quickly made waves in the metal scene, capturing the essence of The Showdown's raw energy and relentless drive. This album, showcases the band's signature sound, blending intense riffs, thunderous drums, and powerful vocals that resonate with listeners. With its memorable tracks and captivating lyrical themes, "Backbreaker" has cemented its place as a classic within the genre.


Following the success of "Backbreaker," Solid State Records released "Blood In the Gears" in 2010, marking a pivotal moment in The Showdown's career. This album pushed the boundaries of their musical prowess, seamlessly fusing elements of heavy metal and thrash. With its aggressive hooks, intricate guitar work, and thought-provoking lyrics, "Blood In the Gears" captivated audiences worldwide and solidified The Showdown's status as one of the most innovative bands in the industry.


In celebration of these landmark albums, Girder Records is offering an exclusive opportunity to pre-order both "Backbreaker" and "Blood In the Gears" starting May 18th. Fans who pre-order both will receive three free bonus collector cards featuring popular phrases used through the showdowns career such as Get Snake Bit, Heavy Metal Till I Die and High Voltage Heavy Metal.

As an added treat for collectors and dedicated fans, each copy of "Backbreaker" and "Blood In the Gears" includes Limited Edition Gold Foil Collector Cards. These beautifully designed cards feature iconic imagery from the albums and are a must-have for enthusiasts looking to own a piece of The Showdown's legacy.


"We are thrilled to bring these exceptional albums by The Showdown back to life," said Greg spokesperson for Girder Records. "The remastered editions of 'Backbreaker' and 'Blood In the Gears' truly showcase the band's incredible talent and the enduring impact of their music. With the addition of the Collector Sleeves and Limited Edition Gold Foil Collector Cards, we aim to provide fans with a truly special and collectible experience."


Don't miss out on this remarkable opportunity to own these collector editions of The Showdown's "Backbreaker" and "Blood In the Gears," accompanied by Limited Edition Gold Foil Collector Cards. Pre-orders start on May 18th, and the albums will be officially released on July 20th. For more information and to secure your copies, visit girdermusic.com.


About Girder Records:
Girder Records is a leading music label known for its commitment to delivering exceptional music to fans across the globe. With a focus on diverse genres and an unwavering passion for music, Girder Records continues to support and promote talented artists, bringing their creativity to the forefront of the industry.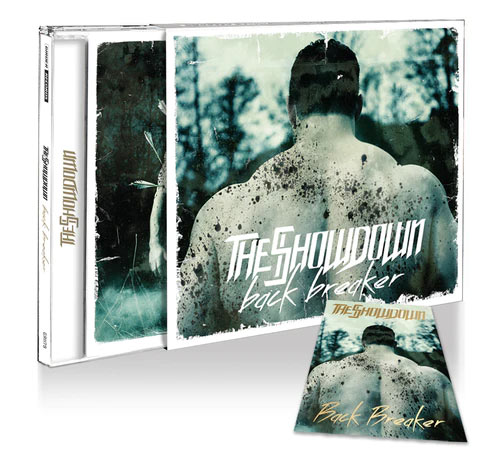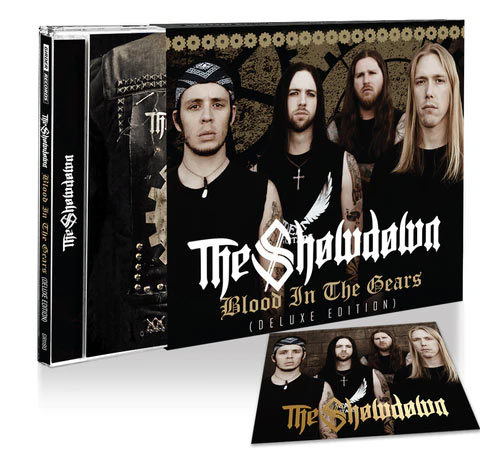 ###
For more info on The Showdown, visit the JFH Artists Database.